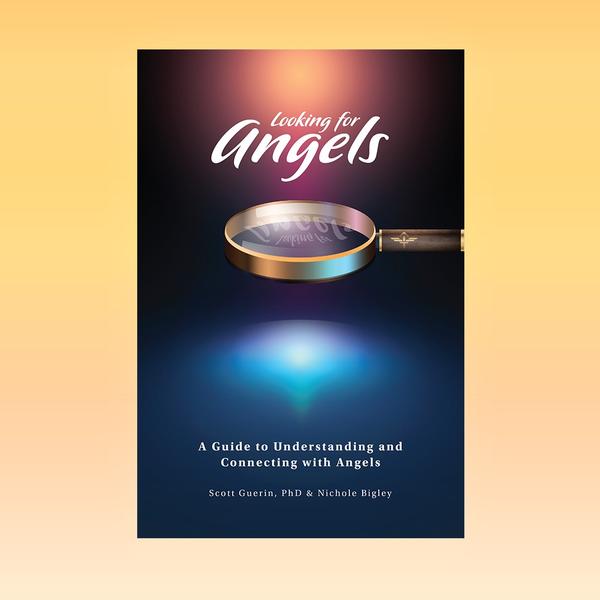 Looking for Angels
Nichole Bigley, Scott Guerin
In-Person or Online
Friday, December 15
Online
6:30 pm-8:00 pm EST
$15.00
Friday, December 15
In-Person
6:30 pm-8:00 pm EST
$15.00
---
In celebration of the upcoming event, Scott and Nichole's book Looking for Angels is on sale for 15% off through December 20th.

This class is being offered both In Person and online through Zoom. Please register accordingly.
The majority of people worldwide believe in angels. But believing in them and interacting with them are two very different matters.
In this lecture, psychologist Dr. Scott Guerin will discuss the spiritual shift humanity is starting to experience from several different perspectives, such as religious, astrological, numerological, and psychic services trends. This shift relates to an openness to new spiritual interventions not seen in traditional organized religious settings.
He will also review breakthrough international research he and his colleague Nichole Bigley conducted that explores types of angelic encounters.
Dr. Guerin will then provide an introduction his book, co-authored by renowned intuitive Nichole Bigley, Looking for Angels: A Guide to Understanding and Connecting with Angels, which outlines the history of angels throughout religion, science, and psychology and provides detailed steps to learn how to connect with our spirit teams.
If you are coming in person you will be required to sign a
Liability Waiver Release Form
if we don't already have one on file from a previous event. Please note you DO NOT need to print this form as we will have a copy for you to sign when you arrive.
If you are attending via Zoom please register at least an hour in advance. About an hour before class, you will receive an emailed invitation with Zoom login information.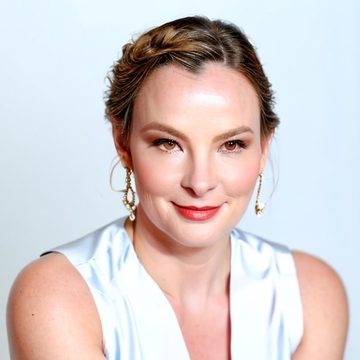 Nichole Bigley
For the last 23 years, Nichole Bigley has been transforming lives, including her own. At an early age, she remembered being in heaven before coming to Earth and has spoken with angels ever since. As Nichole got older, she realized that not everyone had the same types of memories or angel encounters and learned to keep them close to her heart. After receiving an urgent message from her spirit team, Nichole launched the now top-charted spiritual podcast, A Psychic's Story, which receives millions of downloads a year with listeners in all 195 countries. Now Nichole shares her, and other's spiritual experiences, to help them not feel alone.
To help the next generation shift their vibration, develop their intuition and become more empowered, Nichole created the spinoff podcast for kids and teens, A Psychic's Story: Kids' Edition. Her global podcast, Supernatural Matters, dives into the surreal, helping people determine what is natural or supernatural.
Looking for Angels: A Guide to Understanding and Connecting with Angels is Nichole's first book with co-author Dr. Scott Guerin. For more information about the book, visit lookingforangelsbook.com.
Each year, Nichole helps thousands of people worldwide with their spiritual journeys, teaching them how to connect with the Divine and discover and lean into their life purpose. In addition to conducting intuitive sessions and creating content for and hosting her three podcasts, Nichole is currently working to launch spiritual courses and retreats and go on speaking tours designed to motivate and inspire others to find and embrace their truths. Discussions with networks and streaming services are also underway on several TV show concepts.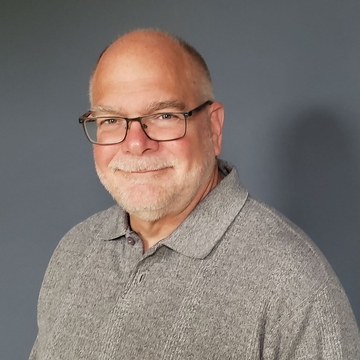 Scott Guerin
The driving force behind Dr. Guerin's life has been his passion for unraveling the mysteries of God, Universe, and Source and the intricate tapestry of their relationship with humanity. A distinguished author, educator, and retired healthcare professional, Scott is committed to the exploration of spiritual development.
With two master's degrees and a doctorate in Human Development with a focus on spiritual development, Scott's journey has been a remarkable one that delves into the profound realms of the human spirit. His popular Angel In Training series describes how society has begun to shift from one of organized religion to spirituality. Through it, Scott shares his own experiences over decades of pursuing a spiritual life, resulting in two books, A Spiritual Journey and 12 Lessons that document his journey to spiritual freedom. His conclusion is that we are all angels in training – eternal, connected, and capable beyond belief.
Scott's 23-year tenure as an adjunct professor in psychology at Kean University in New Jersey, allows him to impart wisdom and knowledge to countless eager minds, helping them foster a deeper understanding of human psychology and spirituality.
Scott's insights into spiritual development have been covered in top publications such as Chicago Tribune, Population Health Management, Thrive Global, U.S. News and World Report, Real Simple, and many more.
To learn more about Scott, take his free spiritual course, Where Are You in Your Spiritual Journey?