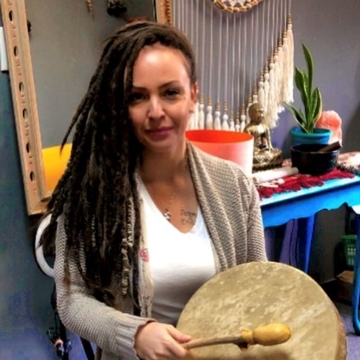 Transformational Reading & Healing Sessions with Erica Marsh
---
Erica offers sessions both in-person and remotely. Remote sessions are offered by phone or Zoom. Erica will contact you at your appointment time for remote sessions.
30 minutes - $70
60 minutes - $140
Erica offers a variety of sessions with the goal of helping her clients find their true purpose, empowering and transforming their lives. Her desire to assist others to finding their true value as they learn to integrate with their divine sovereign self.
Psychic Readings: Erica offers guidance and clarity to help her clients prepare for the present moment. Receive insight into your business, relationships, health, and wealth as we look into the opportunities present for you. Empowerment at its finest!
Recovery Readings: Tailor made recovery tools created by Erica geared towards the origin and solution-based guidance for trauma, which can include substance abuse, postpartum issues, and anxiety-related stressors. Erica's powerful insight not only gives the client clarity and direction, but also assists in the removal of blocks allowing her clients to be more open to seeking professional help.
Energy Therapy Sessions: These sessions are personalized to each client and may include modalities such as Reiki, laying of crystals, sound healing, shamanic journeying, and more. Each session provides clients with the most potent energy balancing needed for their specific needs.
---
Next Availability
Monday, April 3
Remote
12:00 pm-5:00 pm
---
Erica Marsh
Erica has been intuitively gifted from early childhood. In 2014, Erica surrendered to the disease of addiction and has been in recovery since, fully immersed in solution-based healing for herself and others. She has created and self-published five recovery oracle decks and works actively in the healing community.
As part of her recovery journey Erica is invested in helping others through her skills as a Shamanic Practitioner offering a variety of modalities including Tarot, Reiki, Medical Intuitive, Wellness Coach and more.
She is currently studying for her business degree, enjoys reading and investing in the stock market. She lives at her home in New Hampshire with her family. She finds serenity in the desert of magical Arizona.