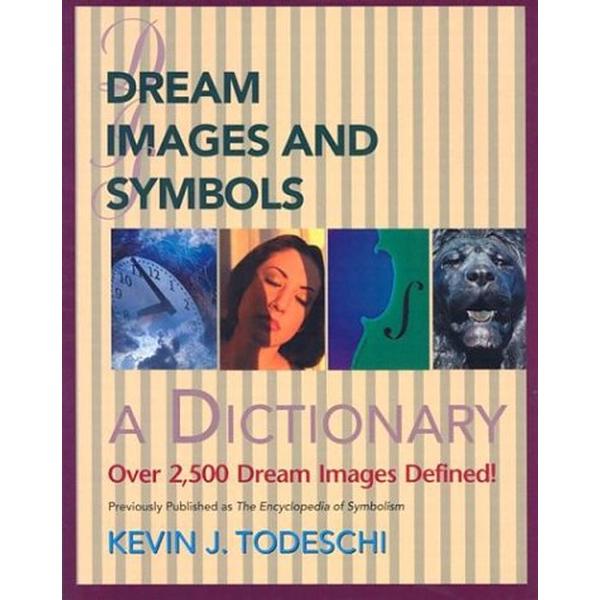 Dream Images and Symbols; The Encyclopedia of Symbols
by Kevin Todeschi
$17.95
We currently have 2 in stock.
---
This book breaks new ground.
Building upon the very best that is currently available in the field of interpretation and imagery, it contains more than 2,500 dream images and symbols plus 10,000 interpretations. Includes creative imagery, personal visualization, self-discovery, and personal, cultural, and archetypal symbols. Regardless of your level of expertise or previous knowledge, this book provides individuals from all walks of life with an exciting excursion into the world of symbolism.
Publisher: A.R.E. Press (Association For Research & Enlightenment); (November 1, 2003)
7.9 x 0.9 x 9.9 inches
Psychic Development
Kevin Todeschi
Kevin J. Todeschi, MA, is Executive Director and CEO of Edgar Cayce's A.R.E. (www.EdgarCayce.org) and Atlantic University (www.AtlanticUniv.edu), responsible for managing the day-to-day operations of the Edgar Cayce organizations.
As both student and teacher of the Cayce material for forty years, he has lectured on six continents in front of thousands of individuals. A nationally recognized resource on the interpretation of dreams, he is the author of more 25 books, including The Best Dream Book Ever, Edgar Cayce on Mastering Your Spiritual Growth, Edgar Cayce on the Akashic Records, and Dreams, Images and Symbols, which examines more than 2,500 dream images and symbols and 10,000 interpretations.
He is the author of two apps: "Dream Interpretation A-Z Dictionary," which includes over 1,000 symbols, and the "Edgar Cayce Co-Creation" app, which entails narrated thoughts for each day. A popular spokesperson on spirituality, dreams, and metaphysics, he has appeared on hundreds of news, radio, and cable programs.
Known for his ability to explain complex subjects in a straightforward and easy to understand manner, Kevin is popular for his insight and his sense of humor. One focus of his work has been to assist individuals in seeing how they are very much responsible for creating a better world.