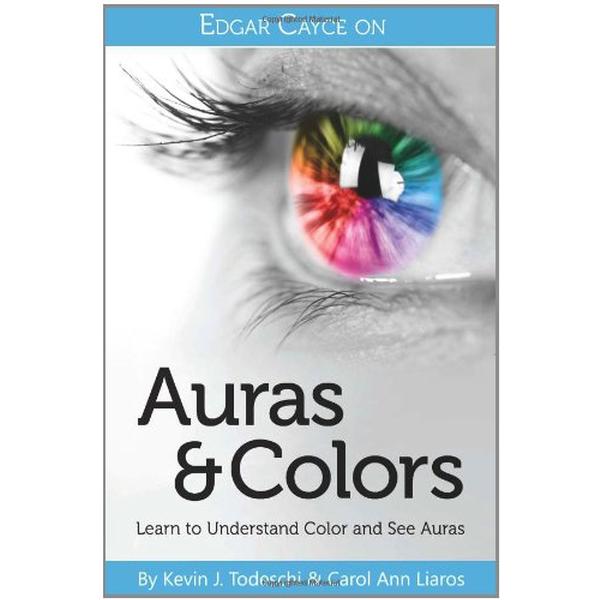 Edgar Cayce on Auras and Colors
by Kevin Todeschi
$15.95
We currently have 2 in stock.
---
For the late psychic Edgar Cayce, the aura provided a pictorial representation of an individual's health, thoughts, talents, and life potentials as well as karmic lessons and even past lives. In a very real sense, the aura functions as a barometer of the whole self body, mind, and spirit.
Psychic Carol Ann Liaros and Cayce expert Kevin J. Todeschi have joined together to present a unique volume that teaches you to access your intuitive self in order to see these auras and colors and then goes on to explain their meaning as based on the well-documented readings of Edgar Cayce. Their work explores colors and the human aura in a way that provides practical tools for understanding that can be applied in your own life right now.
Publisher: A.R.E. Press; 1st Printing, December 2011 Edition (January 31, 2012)
5.51 x 0.5 x 8.22 inches
---
Kevin J. Todeschi is executive director and CEO of Edgar Cayce's A.R.E. and Atlantic University. As both student and teacher of the Cayce material for 35 years, he has lectured to thousands of individuals on five continents.
A prolific writer, Todeschi is the author of more than 25 books, including Edgar Cayce on the Akashic Records, Edgar Cayce on Vibrations, Edgar Cayce on Soul Mates, and Edgar Cayce on Reincarnation and Family Karma, and coauthor of Edgar Cayce on Auras and Colors and Contemporary Cayce, an overview of the Cayce material in easy-to-understand language.
A nationally recognized resource on the interpretation of dreams, Todeschi is the author of The Best Dream Book Ever and Dream Images and Symbols. He is also the creator of Edgar Cayce's Dream Dictionary app.
Known for his ability to explain complex subjects in a straightforward and easy-to-understand manner, Todeschi is popular for both his insight and his sense of humor.
Psychic Development