Magic of Tarot
by Sasha Graham
$19.99
We currently have 1 in stock.
---
Bring Enchantment and Luminous Energy into Your Readings
Tarot is more than a card trick. It's a chance to empower your intuition, dive into your dreams, and get to the heart of the matter. The Magic of Tarot is a fantastic guide to creating your own marvelous and magical practice. With her irresistible charm and straightforward guidance, Sasha Graham shows you how to craft a divine, sparkling destiny using spreads, exercises, spells, and prompts.
The Magic of Tarot opens your eyes to a richer, more enlightened style of divination. Sasha encourages you to flex your intuitive muscles, confidently use tarot magic and rituals, and perform readings for other people. She also walks you through every card meaning, introduces you to dream and shadow work, helps you interpret colors, numbers, and patterns, and so much more. This book lets you fearlessly jump in and enjoy magical experiences that you'll never forget.
Publisher: Llewellyn Publications (October 8, 2021)
Tarot
Books by Our Presenters
Books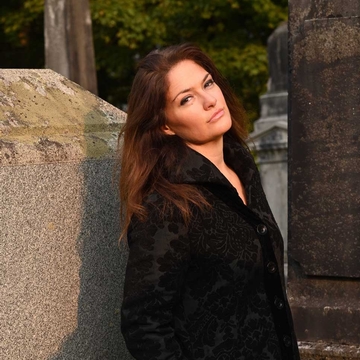 Sasha Graham
Sasha Graham teaches and lectures around the world and close to home including at the Omega Institute and Kripalu. Her work has been translated into Chinese, Italian, Russian, French, Spanish, Polish, and Portuguese. She is the author of Tarot Diva, 365 Tarot Spreads, 365 Tarot Spells, Llewellyn's Complete Book of the Rider Waite Smith Tarot, and the forthcoming Magic of Tarot. She served as editor and writer of Lo Scarabeo's Tarot Fundamentals, Tarot Experience, and Tarot Compendium. Sasha is a contributing author of Llewellyn's Magical Almanac, 2020, 2022, Witches' Datebook 2022, and Llewellyn's Witches' Calendar 2021. Her tarot decks include Tarot of Haunted House, Dark Wood Tarot, and the forthcoming Tarot of the Witch's Garden.
Sasha's evolving story (you might call it a fairy tale) just goes to show you what happens when you push forward, follow your instincts, and believe in magic.