Reiki: A Self Practice to Live in Peace
by Elise Brenner
$16.95
Out of Stock
We're sorry but we're out of stock right now.
---
How is Reiki practice like a snow globe, a palm tree, and an anchor? As we navigate life's unpredictable squalls and waves of adversity, we aspire to settle like the snow in a snow globe, feel rooted like the base of a palm tree in a storm, and be anchored like a steady ship. Reiki: A Self Practice to Live in Peace with Self and Others provides readers with self-Reiki how-tos for putting these metaphors into action to build an inner mind-body unshakable foundation, and to relieve the suffering of others. This book opens a door to a mindful way of living with ease rather than struggle. Whether it is fear of coronavirus, receiving texts in ALL CAPS, a frightening diagnosis, or worry over a child, the self-Reiki practices introduced here will alleviate pain and overwhelm, ushering in mindfulness, resilience, and recovery capacity.
Books by Our Presenters
Reiki
Energy Healing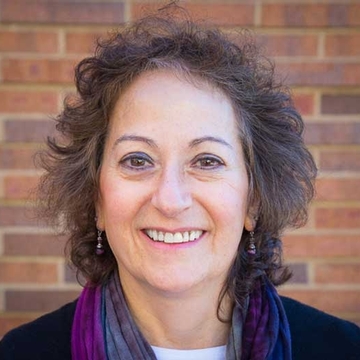 Elise Brenner
Elise Brenner (she/her), PhD, Reiki Practitioner & Teacher, Mindfulness Meditation Teacher, Adjunct Professor in the Departments of Public Health at Simmons University in Boston, Massachusetts, is committed to wellness equity in all of the services she provides. The owner of Brenner Reiki Healing in Newton, Massachusetts, Elise provides comprehensive training in all levels of Reiki, having trained physicians, nurses, social workers, physical therapists, teachers, and people of all ages and backgrounds. Brenner has provided Reiki training for staff at Boston's Beth Israel Deaconess Medical Center staff, Edith Nourse Rogers Veterans Administration Hospital in Bedford, MA, and Tufts Medical Center in Boston. Brenner further provides Reiki and Mindfulness outreach workshops to organizations, for both staff and populations they serve, including the Livestrong Program at the YMCA; Harbor Health Elder Service Plan in Boston; support groups for survivors of domestic abuse; support groups for individuals struggling with Vestibular Disorders; psychosocial support groups for cancer patients; support groups for carers of those with chronic conditions.
Brenner is the co-author of the 2022 book, Reiki: A Self-Practice to Live in Peace with Self and Others, published by John Hunt Books. Elise is the co-creator of an 8-week Mindfulness and Compassion Program for people experiencing chronic pain.
Elise savors time in the woods and has begun trying her hand at composing eco-poetry.