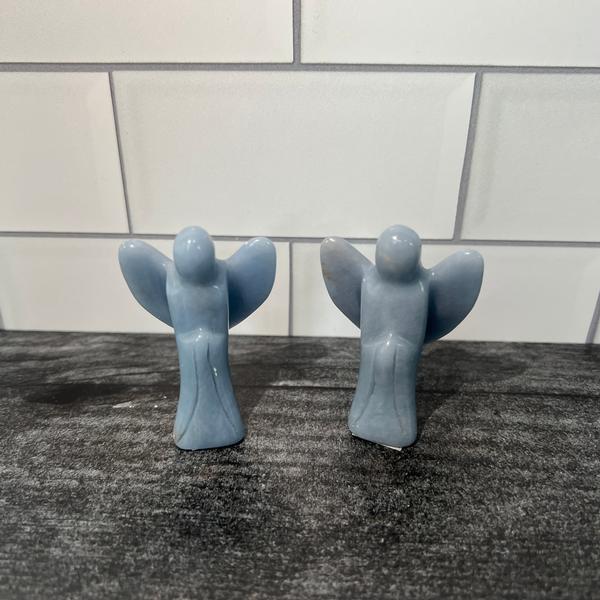 Angelite Angel
$30.00
We currently have 2 in stock.
---
Angelite is a lovely blue stone with a peaceful energy that is calming and soothing... and a vibration that is very helpful to aid contact with beings in the higher realms and in particular with members of the angelic kingdom.
Many people choose to use it is because it both aids you to connect with angels, and is also helpful to assist you to make contact with spirit guides.
One intuitively hand selected angel
---
Circles of Wisdom