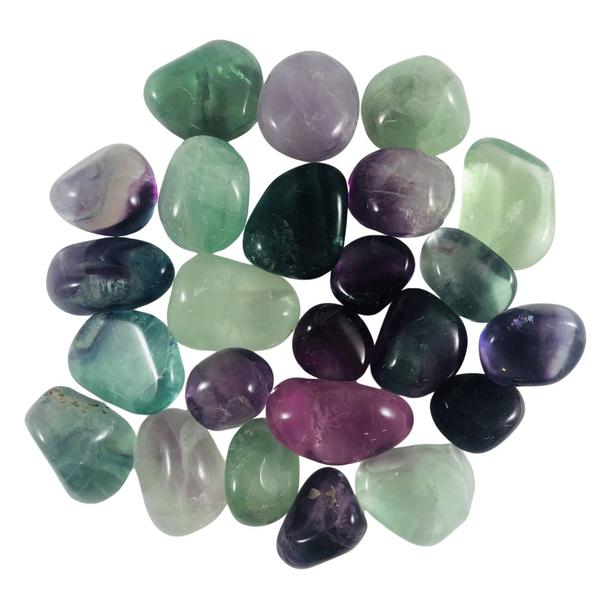 Tumbled Fluorite
$3.00
We currently have 157 in stock.
---
Fluorite is a stone of focus, mental clarity, and peacemaking. It is the perfect stone for any of us that find our selves easily distracted in this incredibly distracting world. It helps to calm a chattering mind, allowing you to get things done! Super helpful for those dealing with anxiety or ADHD, and a perfect stone for students!
Each stone is approximately .50 to 1 inches.
---
Circles of Wisdom
Tumbled Stones