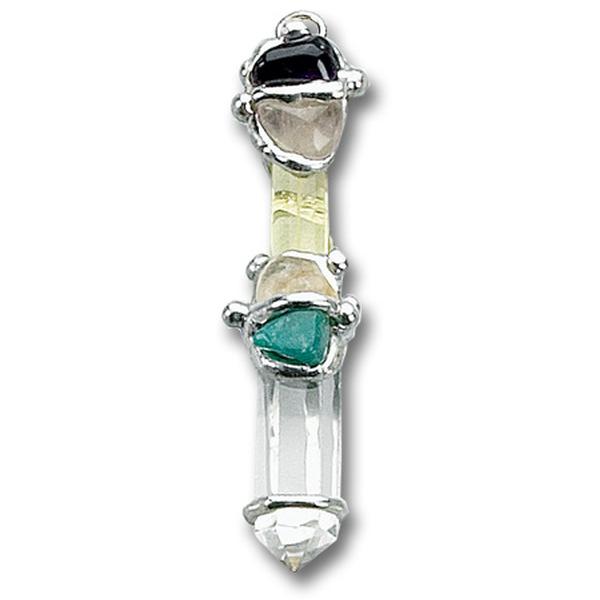 Recovery Baby Wand Pendant
$48.00
We currently have 8 in stock.
---
Recovery (Growth)
Stones
Amethyst, Rose Quartz, Amazonite, Citrine, and Clear Quartz Crystal
Planetary Influence
Sun, Venus, Neptune, and Mercury
Chakras
3rd, 5th, 6th, and 7th
Citrine, Amazonite, and Amethyst help one dissolve self-destructive tendencies and overcome addictions.
Rose Quartz soothes the wearer bringing love and healing, enhancing the process of recovery.
Baby wands are approximately 1¾ inches long. Each item is individually made, so no two pieces are exactly alike. All mini and baby wands come with a black satin cord and information card.
---