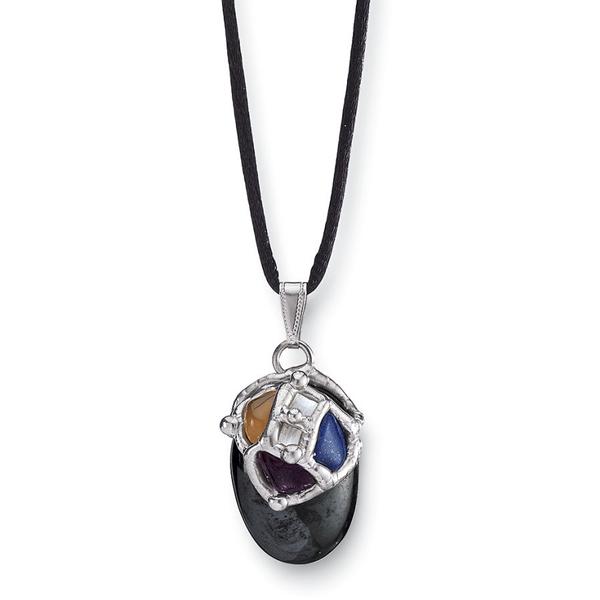 Virility Gem Drop
$32.00
We currently have 4 in stock.
---
Selenite opens the pathway to connect to the highest realms; opening all our chakras. The soothing properties of Selenite allow one to become calm, centered and filled with divine light. Selenite constantly cleanses and recharges itself.
Hematite increases blood flow and aids in increasing circulation and strengthens the physical body increasing physical endurance.
Carnelian improves overall health, energy and vitality; while balancing and healing the physical body. Carneliean enhances protection, peace, healing, courage, and boosts energy. Carnelian is used to promote peace and harmony while dispelling depression.
Lapis draws love to the wearer and strengthens existing bonds between friends and lovers. Lapis increases virility and aids the release in tension and anxiety creating a calm confident energy.
Amethyst conducts pure divine spiritual energy with the ability to heal on all levels. Amethyst removes mental and physical obstacles created from thoughts or emotions.
Selenite is a very soft crystal it should be handled with utmost care. It should never be washed or placed in water because this can erode or damage its surface. Use Sage or moonlight if you wish to cleanse your pendant.
Gem Drops are approximately ¾ to 1-inch in diameter. Each item is individually made, so no two pieces are exactly alike. All gem drops come with a black satin cord and information card.
---