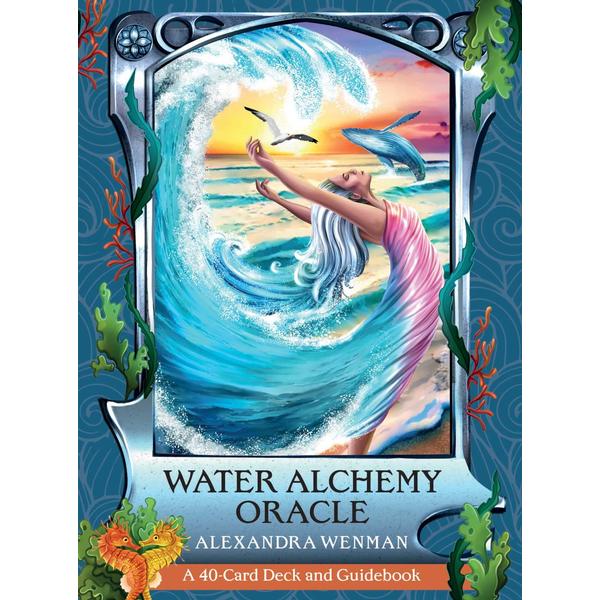 Water Alchemy Oracle
$25.00
We currently have 4 in stock.
---
In this healing and divinatory oracle, Alexandra Wenman takes you on an alchemical journey to work with the healing wisdom of water to enhance your intuition, bring more fluidity and flexibility into your daily life, and offer personal healing energies to the polluted and damaged waterways of our world. The 40 high-vibration full-color cards focus on water elements from nature, such as waterfalls, lakes, mist, ice, and sacred water sites, each beautifully illustrated with a water scene featuring magical beings, such as nymphs, mermaids, undines, goddesses, devas, and other deities. The accompanying guidebook offers a detailed interpretation of each card, explaining the healing and cleansing properties of each sacred body of water along with a channeled message and guidance from the water beings, Guardians, Angels, and Councils of Light. It also provides engaging exercises, practical rituals, and manifesting techniques to explore the powerful practice of Sacred Water Alchemy, a spiritual process to help you understand the depth and range of your emotions, purify your lower self, reunite with your divine self, reveal your spiritual gifts, and create miracles.

As you dive deeper into the mystery of the sacred waters with this oracle, you will travel deeper into yourself to gain clarity, uncover hidden treasures, heal unresolved issues, and find the courage to move forward and flow with the rhythm of life.
---
Wenman, Alexandra
Decks
Oracle Decks