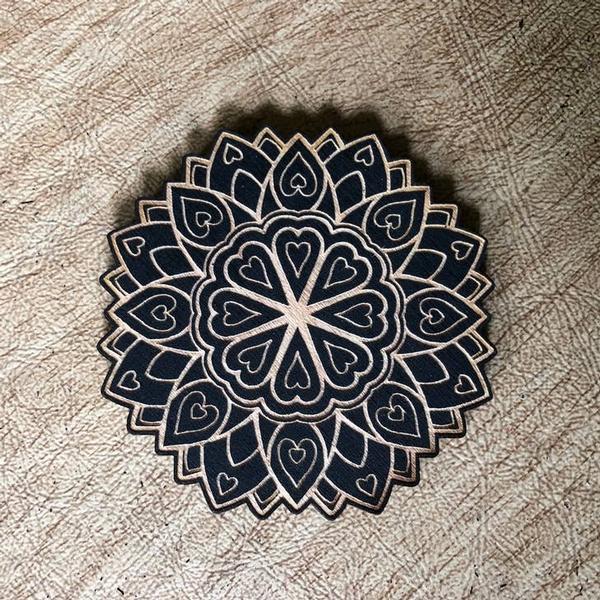 Love Mandala Magnet
$9.00
We currently have 2 in stock.
---
Love mandalas can take a number of different shapes, but what unites them is a focus on love, and contemplation of the bond, rather than the more traditional use of divine communication.
This is a 3 inch x 3 inch birch wood love mandala magnet painted black.
---
Circles of Wisdom
Gifts