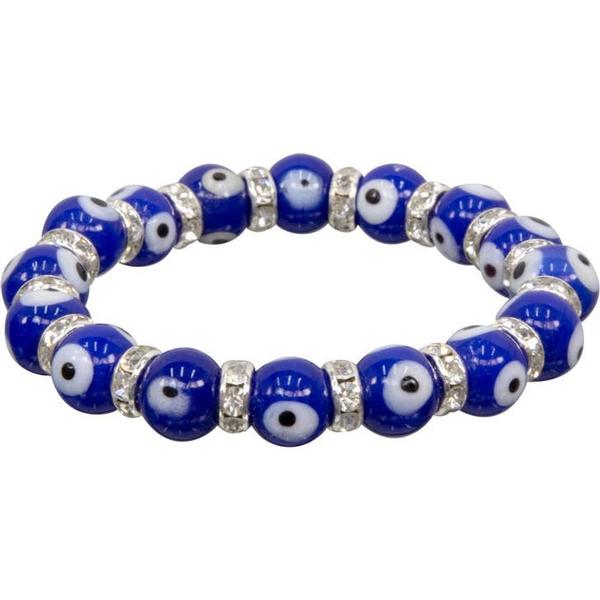 Evil Eye Bracelet Cobalt
$12.00
We currently have 4 in stock.
---
Crafted with premium quality glass beads, this bracelet boasts a captivating cobalt blue hue that is sure to turn heads. The elastic band ensures a comfortable fit for all wrist sizes, making it an ideal gift for yourself or a loved one.

But that's not all, this bracelet also offers protection against the evil eye. The cobalt blue color is believed to ward off negative energy and bring good luck to the wearer.

Each bracelet is carefully crafted with attention to detail, ensuring that you receive a high-quality product that is built to last.
---
Circles of Wisdom
Bracelets