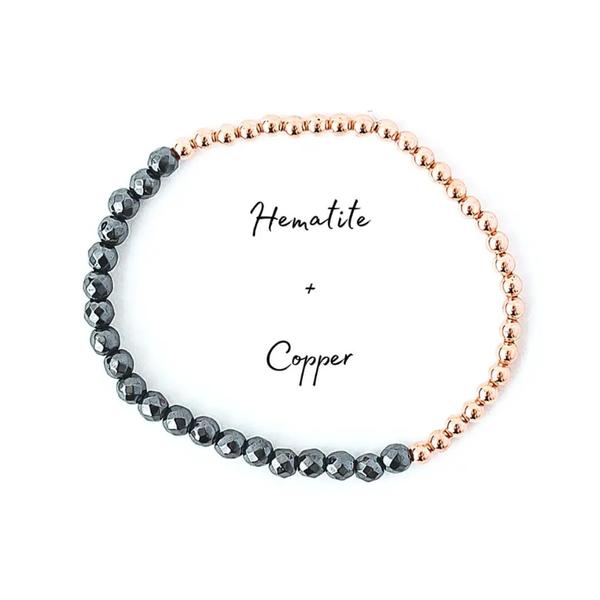 Hematite and Copper Bracelet
$28.00
We currently have 10 in stock.
---
Dainty and minimal stretchy bracelets with multi-faceted 4mm hematite + 3mm solid copper beads every bracelet comes with a tag that lists the properties of the gemstones and copper.
Benefits of wearing a copper bracelet include the following: relieves pain and inflammation caused by arthritis. Sterilizes wounds (due to its antibacterial properties) improves the immune system. Works as an antioxidant. Prevents cardiovascular disease.
---
The Blue Yogi
Bracelets