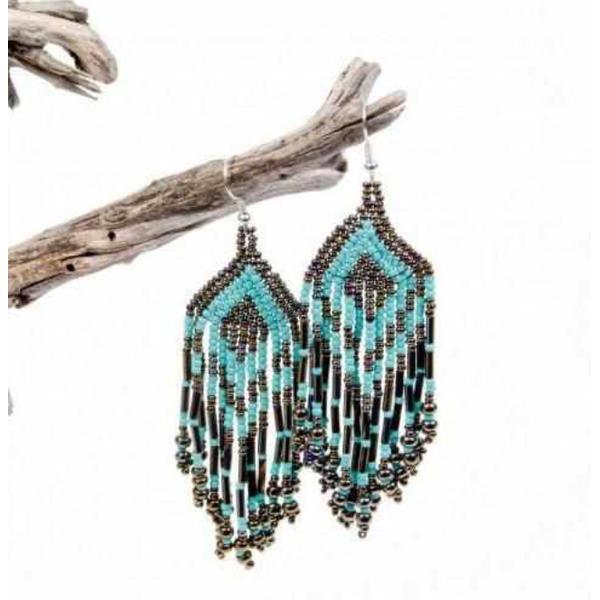 Turquoise/Mocha Alegria Earrings
$18.50
We currently have 3 in stock.
---
Get ready to add some sizzle to your style with these hand-strung glass bead earrings! More than just a pretty accessory, they are crafted with purpose by talented women artisans in the highlands of Guatemala, following fair trade guidelines.
The sterling silver-plated ear wires add a touch of luxury to this meaningful piece of jewelry.
2.6" L x 1.2" W
Handmade in Guatemala
Made following Fair Trade guidelines
---
Circles of Wisdom
Jewelry
Earrings
Turquoise