Arcturian Healing Method Level 12: The Arcturian Council of Twelve
Gene Ang, PhD
In-Person or Online
AvailableSeats: 60
Saturday, December 16-Friday, December 22
10:00 am-6:00 pm EST
---
Course Requirements: Arcturian Healing Method Level 11.
This training is offered both as an in-person training at Circles of Wisdom in Methuen, MA. Please register here if you would like to attend In Person.
To register for the on-line version of the course please Click Here. Once registered on the Teachable platform, you will have access to the Zoom link for the on-line sessions.
All participants will have access to the on-line video recordings for up to two years.
Class runs from 10 am to 6 pm each day.
If you are travelling from out of town and would like a discounted rate at the nearby Hampton Inn, please email us and we will send you the code.
The next level of the Arcturian Healing Method, Level 12, is based on the transmissions from the Arcturian Council of Twelve. These are 12 Arcturian Beings of Higher Frequency Light who are here to assist humanity and all beings in all dimensions to ascend to a higher state of consciousness, frequency, and vibration. The unpacking of this transmission consists of 9 sets of new healing frequencies meant to allow practitioners to rapidly and skillfully help themselves and the people or places they serve.
The following is a description of these 9 sets of healing frequencies:
1) The Arcturian Council of Twelve Healing Frequencies-These frequencies come directly from the Arcturian Council of Twelve Higher Beings. Their purpose is a mult-dimensional approach to healing on all levels. They are activated in the practitioner from a 12 Point Energy Mandala and when channeled as a group or blast have the ability to alter the destiny of a person if this is divinely allowed.
2) The Arcturian High Frequency Light (AHFL) Healing Energies-These are the next level healing frequencies meant to raise a person's energy, vibration, and consciousness. This is version 3.0 of the array of Arcturian Healing Frequencies being made available through this morphic field. The first 1.0 version was the Arcturian Healing Light (AHL) and the 2.0 version was the Arcturian Upper Echelon Series.
3) The Arcturian Omni Frequencies-These new frequencies and energies allow the practitioner to work without a form but as pure consciousness. As pure consciousness, healing can occur in an omnipresent, omniscient, and omnipotent manner. The Arcturian Omni Frequencies can be run in those three versions: the Arcturian Omnipresent, the Arcturian Omniscient, and the Arcturian Omnipotent Frequencies..
4) The Arcturian Rainbow Light Frequencies-These energies transform and upgrade the 5 Elements (Earth, Water, Fire, Air, and Space) in all the seven subtle bodies (physical, etheric, emotional, mental, causal, spiritual, and divine) in order to spiritualize these seven subtle bodies. We also follow the Tibetan model of transforming the physical body into Light utilizing this Arcturian version of this process.
5) Arcturian Black Whale Frequencies-The Whales are record keepers for many star based beings who have incarnated on Earth. These frequencies come directly from the Arcturian Black Whales which bring a stillness and solidity to a person's consciousness. In this stillness a person can access the deepest aspect of their non-dual divine awareness which cuts through the mental discursive thinking mind. This frequency is also good in enhancing qualities of resilience and the ability to do hard things.
6) Arcturian Air Element Frequencies-These sets of frequencies work with the Arcturian version of the Air/Wind Element in all seven subtle bodies (physical, etheric, emotional, mental, causal, spiritual, and divine). The Arcturian Air Element Frequencies help to bring lightness and freshness to all things it is channeled on.
7) Arcturian Neurotransmitter Frequencies-These healing energies balance any and all the neurotransmitters in the body. Specifically this can be used to balance and raise the levels of Dopamine, Norepinephrine, Epinephrine, and Oxytocin where appropriate for good health and mental balance.
8) Arcturian Dark Matter Frequencies-These frequencies work with the dark matter of the universe which supposedly makes up most of the matter of the universe. We work with this Arcturian version of the dark matter energy to heal and balance the physical body and all other subtle bodies. This dark matter healing frequency is usually seen as a strong violet light.
9) Arcturian Whole Brain Synchronization Frequency-This frequency balances and integrates both hemispheres in the brain. We move from a solely logical, rational, and intellectual approach of the left brain to one which is integrated with the holistic, artistic, intuitive, and imaginative aspect of our right brain. With this frequency we are able to integrate and use both hemispheres in a balanced manner. This is the future evolution of the new human on the planet.
Arcturian Healing Method Level 12 is meant to physicalize high frequency energies that have not reached the planet before with the help of the Arcturian Council of Twelve. One way to begin this process is to invoke or tune into this Arcturian Council of Twelve right now or in meditation. Their presence is palpable, loving, helpful, and advanced.
If you are coming in person you will be required to sign a
Liability Waiver Release Form
if we don't already have one on file from a previous event. Please note you DO NOT need to print this form as we will have a copy for you to sign when you arrive.
If you are attending via Zoom please register at least an hour in advance. About an hour before class, you will receive an emailed invitation with Zoom login information.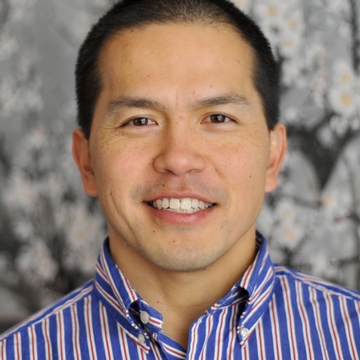 Gene Ang, PhD
Gene Ang, Ph.D. has a healing practice based in Thousand Oaks, California and sees clients for Reconnective Healing, the Reconnection, Pranic Healing, Vortex Healing, Shamanic Healing and Biogeometry. In addition, he teaches a number of seminars that focus on the integration of science, spirituality, and healing.
Gene Ang has taken the Foundation (Levels 1-3) and Advanced (Levels 4-6) of Biogeometry from Dr. Robert Gilbert of the Vesica Institute in Asheville, North Carolina. Gene has also studied directly with Dr. Ibrihim Karim, founder of Biogeometry, on various special topics including using the Biogeometry Brain Shapes and the Planes of Nature Ruler. Currently only people specifically trained by Dr. Karim are using the Biogeometry Brain shapes in professional practice.
Gene earned his Ph.D in Neurobiology from Yale University. He also finished a post-doctoral fellowship there studying the effects of ultrasound on the developing cerebral cortex. He taught Neuroanatomy for 8 years at Yale Medical School during this time. He also taught at the undergraduate college at Yale University in the Cognitive Neuroscience course where he won two Graduate Teaching Prizes for excellence in teaching. His passions include Neuroscience, consciousness, and energy medicine.
After his post-doctoral fellowship, Gene decided to step into the role of a facilitator of healing in order to directly interact with and help people. Gene travels around the United States facilitating healing sessions and workshops. Most of his work centers around the use of subtle energy to help align the subtle energy body, its channels, meridians, and energy centers to help restore balance and harmony so that healing can occur, whether it be physical, emotional, mental, and/or spiritual.
Gene doesn't see himself as the healer but simply as part of the interconnectedness that occurs when facilitator, client, and Source/Love/God interact to bring healing forth. He sees his teaching engagements and seminars as an extension of this interaction that occurs on multiple dimensions to bring wholeness and understanding to all involved.