Channeling Immersion with Julie Ann Gadziala
Julie Ann Gadziala
In-Person
Thursday, August 25
7:00 pm-9:00 pm EST
$25.00
Thursday, September 22
7:00 pm-9:00 pm EST
$25.00
Thursday, October 27
7:00 pm-9:00 pm EST
$25.00
Thursday, November 24
7:00 pm-9:00 pm EST
$25.00
Thursday, December 22
7:00 pm-9:00 pm EST
$25.00
---
Come. Meditate. Listen. Attune. Flow. Cleanse. Energize. Forgive. Release. Heal. Create. Enliven. Channel.
Practice your channeling in-person with like minded individuals. Follow the music and yourself into the guided light of a cascade of sound as you immerse yourself in channel streams. Lose yourself in the flow of channeling from yourself as well as other class members. Guided channeling prompts will be given. Individual, group and break-out channeling opportunities. Experience receiving spoken channeled messages via Julie Ann. Each Circle will evolve as co-creation of the energy of all collected together.
Experience this time as a channeling class, a meditation space, a healing circle, and/or sound immersion.
Beginning Channelers you are most welcome. Be inspired. All levels welcome.
Lovers of channeling, meditation and music come blend with us. Bring your Zen.
Dress comfortably as you may at times feel inspired by movement and flow. Please bring a notebook and pen. Colored pens/markers may be helpful if you are inspired by color stream and doodling, sketching or drawing. The music will be shared afterward via playlist.
This event is being held IN PERSON at Circles of Wisdom, Methuen, MA.
All participants will be required to sign a
Liability Waiver Release Form
if we don't already have one on file from a previous event. Please note you DO NOT need to print this form as we will have a copy for you to sign when you arrive.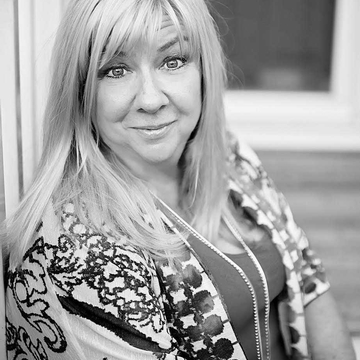 Julie Ann Gadziala
Julie Ann brings humor, comfort and joy to all who have been in sessions with her. Sessions incorporate her strengths as a Clairvoyant, Medium, Channel, Healer and Business / Employment Intuitive. Her Channeling Classes attract individuals from a wide geographic area who seek not only to hear her own Channeling but to learn to open up to their own Channel Connections as well. You can find Julie Ann and her Channeling Community at CreativeChannelers.com
Julie Ann is well known for her inspired Spiritual Business Coaching. A maverick of creativity, her popular workshops and webinars on Spiritual Business Building are viewed as portals to new horizons of both Spiritual and Financial Abundance.

Julie Ann graduated from the Toronto based Strategic Coach Program and is herself a successful 4-time Entrepreneur who has motivated countless individuals start, grow and expand their Spiritual Businesses. Julie Ann has studied at The Arthur Findley College in Stansted England as well as with a variety of other established Spiritual Teachers.
For more information please visit her website: www.JulieAnnGadziala.com