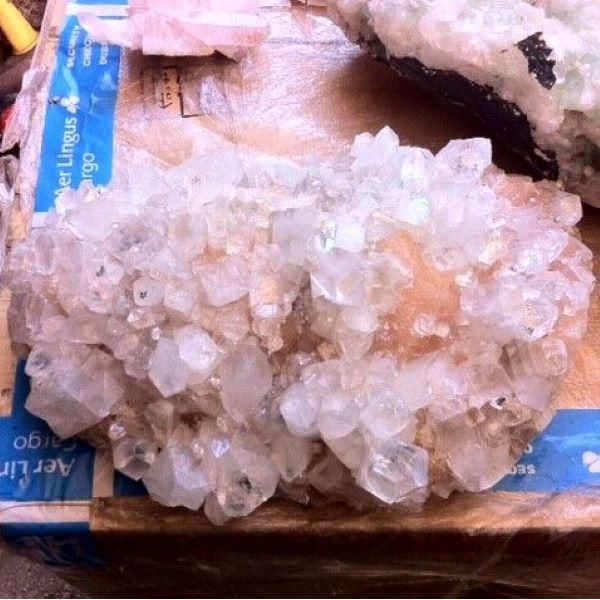 Weekend Crystal Show with Jerry Marchand
Jerry Marchand
In-Person
Friday, November 24
4:00 pm-8:00 pm EST
$0.00
Saturday, November 25
11:00 am-5:00 pm EST
$0.00
Sunday, November 26
12:00 pm-4:00 pm EST
$0.00
---
Jerry Marchand is a geologist and miner with some of the finest crystals, rocks and minerals in New England as well as importing from all over the world. He'll also have one of a kind selections of minerals from several old collections.

Most of his pieces are unpolished, in their natural form. Come see what might make a wonderful addition to your home, office, or studio space. Or a special piece for you to work with in meditation and healing. These crystals provide beauty, healing, and connection to our Mother Earth!
Come by anytime during open shopping hours! Crystal Show will be open:
Friday, November 24: 4:00 pm-8:00 pm
Saturday, November 25: 11:00 am-5:00 pm
Sunday, November 26: 12:00 pm-4:00 pm
Here are some of the specific items Jerry has brought before on his visits. In addition he'll have some rare pieces from old collections - always some treasures to find!
Pink Himalayan Quartz
Himalayan Clear Quartz Lemurians
Vera Cruz Amethyst
Anandalite
Prehnite - blue, green, yellow with apophylite and gyrolite
Red apophyllite and stilbite
Stellar beam calcites
Faden quartz
Peridot in matrix
Agate slices
Check out this video of the show Jerry did here in June 2022 to get an idea of the amazing pieces he brings.
This event is being held IN PERSON at Circles of Wisdom, Methuen, MA.
All participants will be required to sign a
Liability Waiver Release Form
if we don't already have one on file from a previous event. Please note you DO NOT need to print this form as we will have a copy for you to sign when you arrive.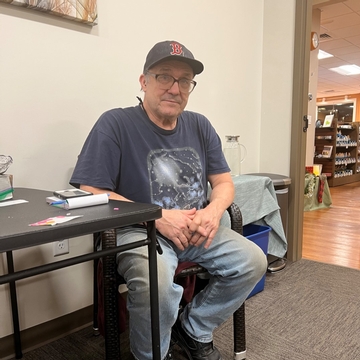 Jerry Marchand
Jerry is an avid field collector of gems, minerals, crystals, and fossils. He makes hand-made jewelry and operates his own business selling these one-of-a-kind items, along with his musical performances and recordings.
Jerry worked in the field of computers and electronics for 30 years and currently works at the prestigious Mt. Holyoke College in South Hadley, MA in the Earth and Environment Department. He works with the mineral collection there and a Scanning Electron Microscope. In a sense, this work dovetails with his experiences mining and selling minerals; he has a multi-faceted perspective.
Jerry Marchand began playing the Celtic harp in 1990 after hearing the work of Kim Robertson; he first heard her beautiful melodies when he was mining Herkimer Diamond Crystals in Fonda, New York. Later he studied with Joyce Rice, Kasha Breau and Felicia Swados.