Discover Your Destiny: A Beginner Basics 4-Part Series
Renee Walsh
Online
This event has already occurred.
Please be sure you are on our mailing list to be notified of more events like this!
---
This is a 4 week series on beginning Thursday, January 26, February 2, 9 & 16th.
Please click here to email your birth date (month, day and year) so we can prepare a personal chart for you.
The Destiny Divination System offers incredible insight and guidance, a greater awareness of your chosen path and your journey through this lifetime. Gaining this insight or awareness allows us to make better, more informed choices as we progress through our experience. Discover how to tap into this knowledge and reach your highest potential utilizing your unique gifts.
We are all living light beings, working in a world of experiences and change as we embrace this pattern. We are here to "practice" the greater Trinity pattern of Body, Mind and Spirit, to bring about a balance within ourselves. As we gain an understanding that our life here is designed to achieve this balance we can begin to accept that there is a continuous ebb and flow of change, releasing the old to bring in the new. Always the goal is to bring us back to the light – to remember who we truly are – Divine Loving Light Beings/Souls.
With this in mind, we will discover that the Destiny Divination System is a living, breathing entity. It is a helpful tool or guide that can assist us in understanding our purpose, our gifts and our challenges. As we become aware of our path we can apply these techniques to ourselves, our loved ones, our clients, or any who seek to become empowered, to gain a better understanding of what is needed to more successfully achieve our goals. We comprehend and appreciate how the cards are continually revealing new information as we each grow within our choices and the choices of those around us.
The Destiny Divination System offers incredible insight, guidance and healing to us as we come to a greater, more in-depth understanding of who we chose to be and some of the many reasons why we are here. Discover how to maneuver your path as you reach to realize your highest potential!
*It is helpful, but not mandatory, to have a copy of The Cards of Your Destiny by Robert Lee Camp
This class will be offered online through a Zoom meeting. Please register at least an hour in advance. About an hour before class you will receive an emailed invitation with the login link and/or phone number.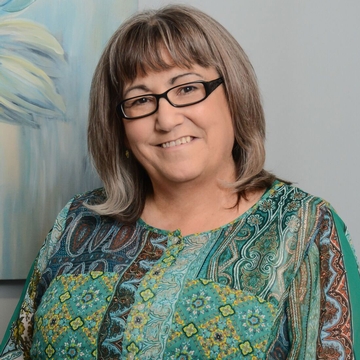 Renee Walsh
Having spent the majority of her career in the corporate environment, Renee found herself questioning her "place" in this world sometime in the mid 1990's. As she began exploring her own spiritual nature, she found herself studying a variety of modalities in the metaphysical world including, but not limited to, meditation techniques, crystal therapies, Angel cards and psychic development techniques. All of this eventually led her to discover the Destiny Card system.
In 2008, she left behind her "traditional" work and became fully committed to the Magi Fellowship, a group dedicated to the study of the cards. Along the way, she has gained a great deal of knowledge and is certified in a variety of transformative holistic practices. Currently, in addition to working with Destiny Cards, both teaching and personal readings, she holds certifications in Reiki, Advanced Akashic Healing, Astrology and is an Access Bars facilitator.
Renee offers individualized personal consultations and relationship readings as well as a variety of classes on the Science of the Cards.