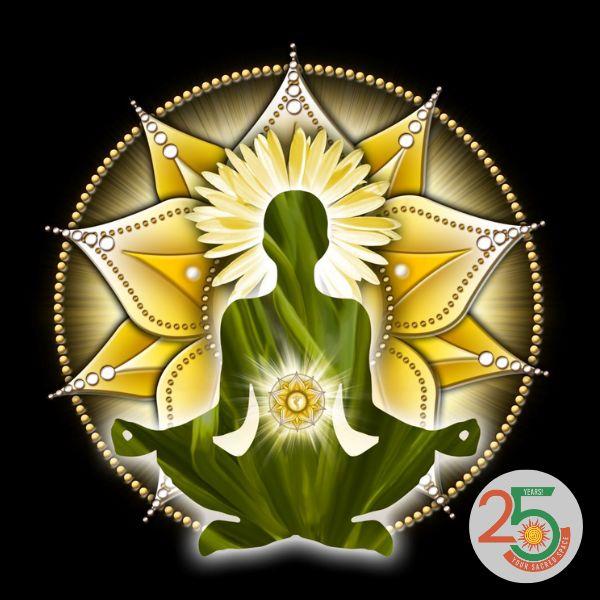 Let Our Love Shine A Light
Christian Anderson, Ellen Bent, Gerri DeSimone, Joan Ruggiero, Renee Walsh
In-Person or Online
Sunday, December 10
In-Person
3:30 pm-5:00 pm EST
$10.00
Sunday, December 10
Online
3:30 pm-5:00 pm EST
$10.00
---
All proceeds will go directly to our Season of Giving campaign as we work with Debbie's Treasure Chest to provide gifts for families in need.
We thank Gerri, Joan, Renee, Ellen and Christian for offering this special event as the finale of Circles of Wisdom's 25 Year Anniversary Celebration Weekend!
All merchandise is 25% off December 8-10 as we celebrate 25 years in business!
Join us in commemorating the 25th Anniversary of Circles of Wisdom, a day dedicated to love and healing. Together, we express gratitude to Cathy, Bob, the devoted individuals at Circles, teachers, healers, readers, and our remarkable staff. This celebration is a tribute to the vibrant community of lightworkers they've built, and we invite you to share in this experience of Infinite Light.
Under the sacred guidance of Joan Ruggiero, we'll create a space of sanctity. Immersed in inspirational music, Gerri DeSimone will convey a poetic message channeled for all, inspiring hearts. Guided by Ellen Bent, a meditation will gently guide us to tranquil realms, elevating our spirits.
In the serenity of higher frequencies, Gerri, Christian, Ellen, and Renee will channel healing energy, enveloping every participant. Join us for a blissful gathering, embracing the profound, loving, and curative energy that surrounds us all. Let love shine its radiant light upon us, illuminating the path to healing and unity.
If you are coming in person you will be required to sign a
Liability Waiver Release Form
if we don't already have one on file from a previous event. Please note you DO NOT need to print this form as we will have a copy for you to sign when you arrive.
If you are attending via Zoom please register at least an hour in advance. About an hour before class, you will receive an emailed invitation with Zoom login information.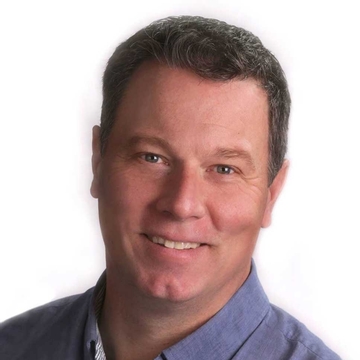 Christian Anderson
Christian Anderson is a unique multi-faceted medium with the ability to combine modalities easily while connecting to the higher realms. Using the higher vibrations of the Universe, Spirit, The Ascended Masters and Archangels he can deliver detailed, enlightening mediumship messages. He is then able to transmit these powerful energies, as he energetically works on one's energy body or in their Auric field.
Christian experienced a divine calling while finishing his Bachelors of Fine Arts degree. He found himself suddenly compelled to create large photographic pieces where images of angels and deities mysteriously emerged from landscapes, seascapes and gothic doorways. His work received high critical acclaim and was featured in the Boston Globe Living Arts Section, introducing him as an artist capable of creating "haunting and resonant images". It wasn't until 20 years later that he discovered why, the true purpose of his connection with the divine.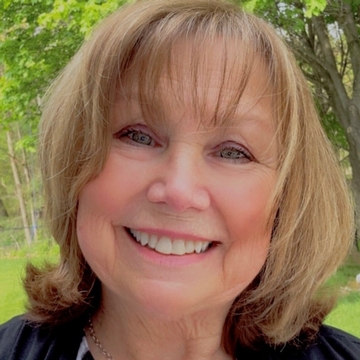 Ellen Bent
Ellen is a Compassionate Energy Healing Practitioner and Medium. She has studied Mediumship with teachers in New England and visiting from the UK. Her work includes teaching spiritual classes, workshops, healing circles, private sessions, mentoring, co-hosts a monthly Grief Group, and Connecting with Spirit Guides Workshop.
Ellen is a Certified Practitioner in Intuitive Energy Healing and Shamanic Energy Practitioner completing a two year Shamanic Energy Healing School, Reiki, Fire Reiki, IET, and Magnified Healing.
Ellen recognizes the pain and deep loss with death. At age 9 she lost her Father suddenly. Her grief brought her to a Medium decades later. Hearing he was with her during her big life moments, her spiritual journey began. Your loved ones want you to know they are with you and want to help you heal. As a heart centered empath, she feels what you feel.
Ellen works with your emotional wounds without judgment and supports you in releasing these heavy energies and replaces them with high vibrational energies. Mediumship is a wonderful tool for healing. Ellen is devoted to her work and is passionate in assisting others to heal.
Gerri DeSimone
Gerri Shanti DeSimone is an accomplished and well-respected spiritual teacher and author who feels inspiring others to "Find Peace Within" is her true purpose. Drawing upon her expertise as a Spiritual Medium, her skills in the practice of Native American and Incan Shamanism, Meditation and Mantra practices, as well as drawing upon Auric Record Clearing, the Guidance of The Divine Light and a variety of other healing methods, she offers her students a wide range of opportunities to Find Peace Within.
On February 22, 1999 Gerri started receiving messages (in prose and poetic form) from Loving and Helping Guides and Star Beings including the Pleiadians. Gerri has received many personal and general poetic messages for clients and gatherings. She has created 4 guided meditation CD's and a number of inspirational books channeled from these Loving Helpers
Gerri has a formal background in education, with a M. Ed. and B. of Music Education, which has given her an excellent foundation in allowing her students the freedom to think "outside the box" and discover their own truths. Gerri currently facilitates several Spiritual and Psychic Development Support groups offering assistance and guidance to others on their path.
Because of her commitment to Finding Peace Within she has released four Meditation CDs, "The Seeds of Awakening", "Find Peace Within", "Love and Light" and "Auric Record Clearing". These works were inspired from channeled messages, which led to the creation of these inspirational and transformative meditation CDs.
Gerri has also written three books, Reflections of the Sun, The Spiritual Psychic Development Support Guidebook and The Lessons and Meditations from The Stars. All of these offer insights and guidance meant to assist you on your spiritual path.
In addition to her teaching commitments, Gerri is also an incredibly gifted Medium and Healing practitioner who offers her clients a wealth of services including Spiritual/Mediumship readings, Shamanic Auric Record Clearing sessions, and Energetic Space Clearing. She has also appeared on several local radio shows offering insight into the many ways we may Find Peace Within.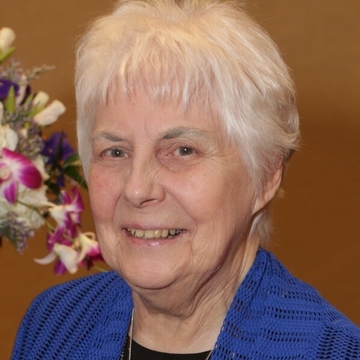 Joan Ruggiero
We are Now in a great Transformational Evolutionary Shift on Planet Earth. New Waves of High Vibrational Frequencies and Information are pouring in. As Lightworkers on the path of Ascension, we are entering into the era of 'Soul over Matter' after learning much from 'Mind over Matter'.
The Quantum Scientist is bringing us a profound understanding on how to enter the 'Oneness Field' which was first introduced to Joan through the Melchizedek Method in 2000. We are learning our Soul carries all the information within us to heal our Physical, Emotional, Mental and Spiritual bodies including our finances.
Since 1995, Joan has been teaching at Circles of Wisdom including many workshops in Usui Reiki, Holy Fire Reiki, Karuna Reiki, Lightarian Reiki, Magnified Healing, Chakra Balancing with the knowledge of the Chakra Archetypes, Healing with the Seven Sacred Rays of the Archangels, Ascended Masters and Elohim, Sacred Geometry, Healing with Crystals & Pendulums and The Melchizedek Method.
Her training began in the early 1970's, studying with the Masters from India, including Satchidananda, Baba Muktananda, and Ammachi, as well as studying the disciplines of Pranic Healing with Master Cho Kok Sui, Melchizedek Method with Alton Kamadon, Holy Fire Usui & Karuna Reiki with William Rand, Magnified Healing with Gisele King, and Akashic Record training with Linda Howe. Joan also received the transmissions as a healer of the Tibetan Healing System from His Holiness after 3 years of study with Rinpoche Chongtul. In addition, she is an Ordained Priest in the Melchizedek Order.
The Tao Healing Transmissions Joan has received to be a certified Tao Healer will become part of her energy field and will raise the vibrational energy in all Workshops she teaches from HF Reiki to the Melchizedek work.
In the last few years Joan's healing work has led her to the study of the profound work of Lao Tzu, called 'The Dao De Jing' often referred to as 'The Way of all life'. The Tao Healing energy is the most powerful Healing energy she has received in all her healing work. She is very grateful to be able to bring this healing energy to others.
Joan is now a certified 'Tao Hands Healer' and will be offering healings and teachings at Circles of Wisdom. She will also now offer classes in 'Unlocking your Quantum Powers' after having studied Quantum Healing and Tao Science with the work of Dr. Sue Morter, Dr. Jean Houston. Dr. Sha and the Quantum Physicist Dr. Rulin Xiu.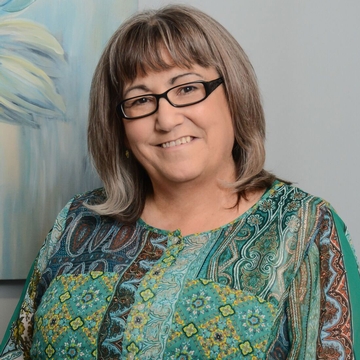 Renee Walsh
Renee's journey of self-discovery began in the mid-1990s when she questioned her "place" in the corporate world. She delved into a variety of metaphysical modalities, including meditation techniques, crystal therapies, Angel cards, and psychic development techniques. Her quest ultimately led her to the Destiny Card system, which she found to be transformative.
In 2008, Renee fully committed herself to the Magi Fellowship, a group dedicated to the study of the Destiny Cards. Since then, she has gained extensive knowledge and expertise in various holistic practices and has earned certifications in Advanced Akashic Healing, Astrology, Holy Fire Usui & Karuna Reiki Master, and Melchizedek & Arcturian Healing methods.
Renee offers individualized personal consultations and relationship readings using her mastery of the Destiny Cards. She also teaches classes on the Science of the Cards, allowing others to benefit from her wisdom and insight. With her additional certifications in various holistic practices, Renee is well-equipped to provide transformative healing sessions to her clients.
Whether you are seeking clarity about your life path or looking to heal and grow spiritually, Renee's services can guide you towards your goals. She is committed to helping individuals find their true purpose and live their best lives.