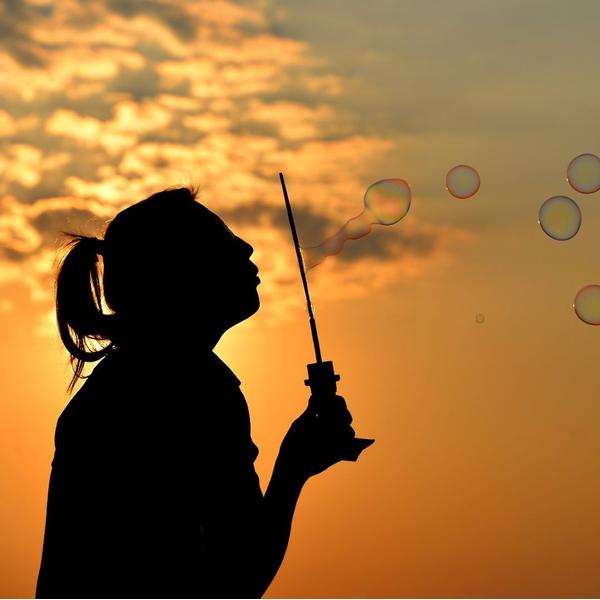 Shift Happens! Navigating a Dark Night of the Soul
Danielle Clark
In-Person
AvailableSeats: 60
Thursday, July 6
6:30 pm-8:30 pm EST
---
I embrace the darkness and know it will show me the light. I accept my discomfort and welcome change…
The heaviness of the last few years have forced many into a Dark Night of the Soul – a time of spiritual depression and ego stripping. While a Dark Night can lead to a spiritual awakening and brighter life, the journey is lonely, intense and often times filled with complex emotions and questions.
You may be experiencing a Dark Night if you're searching for answers to these questions:
I don't know who I am anymore, what's next for me?
My life is chaotic, so how do I find grace and gratefulness?
How can I heal myself in this unhealed world?
How do I use spirituality to find greater meaning in my life and create change?
If you're wondering: "How did I end up in a Dark Night?" – It's usually triggered by an impactful event, like losing a loved one or experiencing trauma. It could also present itself when the meaning you had given your life collapses, such as when an activity, achievement or something you had built your life around falls apart.
This workshop is for those looking for innovative, tried-and-true ways to navigate and own their healing journey. Topics covered include:
Releasing shame and trauma
Working with our inner-shadow
Developing and nurturing our psychic gifts amid the dark times
Making positive changes that stick
Strengthening, preserving and shining our light
Be sure to bring a pen, journal and an open heart.
This event is being held IN PERSON at Circles of Wisdom, Methuen, MA.
All participants will be required to sign a
Liability Waiver Release Form
if we don't already have one on file from a previous event. Please note you DO NOT need to print this form as we will have a copy for you to sign when you arrive.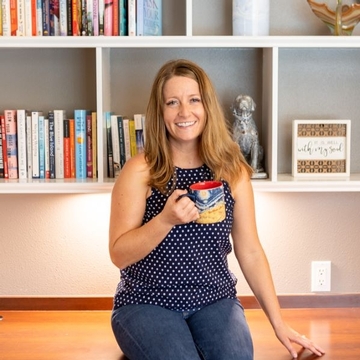 Danielle Clark
Dr. Danielle Clark, DBA is a Mark Ireland and Helping Parents Heal Certified Psychic Medium, Intuitive Life Coach, Spiritual Teacher, and Business Professor.
Dr. Danielle's life story is unique: She grew up in a trailer park in Massachusetts, raised by a mentally unwell mother and an alcoholic dad whom she saw twice a month. At twelve years old, she was assigned a truancy officer for skipping too much school and at thirteen, she was kicked out of school. In her late teenage years, after working a sub shop job, Danielle shifted her focus to turning her life around and mustered up the courage to take two buses per night to GED classes. At the age of twenty-one, with a six-month-old baby, she enrolled in college courses despite worries that she wasn't smart enough, and that leaving her baby at night labeled her a bad mother.
Today, Dr. Danielle proudly holds four business degrees, her latest a doctorate in business administration (DBA) from the University of South Florida. Research has shown less than 5% of GED holders receive an associate's degree, so this is a story Dr. Danielle has been honored to share: anything is possible.
Several years ago, Dr. Danielle experienced a Dark Night of the Soul – a term she never knew existed until it rocked her world. Her unexpected job loss as a business professor triggered a time of deep spiritual depression and reflection. With her ego-tied identity of 'professor' gone, she realized work was a self-destructing therapy. The more accolades she received, the more she felt it proved that she was no longer her past: the neglected child of unstable parents who carried unresolved shame and trauma.
But Dr. Danielle's Dark Night wasn't all dark moments. She started to heal her trauma, receive signs and synchronicities from the Universe, and connect to the departed as a psychic medium.
Since her gifts opened up, Dr. Danielle has studied mediumship with leading psychic mediums in the US and UK. She makes regular appearances on NBC's Bloom TV and is the creator of the weekly show Onwards with Dr. Danielle on the Win-Win Women Network and Onwards the blog.
Dr. Danielle is from just north of Boston. Thanks to her Dark Night and following the signs and synchronicities of the Universe, she now lives in the Tampa Bay area with her family. Fun for Dr. Danielle is attending a spiritual development class, traveling, long walks, reading memoirs, being anywhere her amazing family is, and working. Nothing lights Dr. Danielle up more than helping people heal from grief, trauma, and self-judgment habits.