Signs, Symbols & Images: Understanding the Language of Spirit
John Holland,Joseph Shiel
In-Person
AvailableSeats: 100
Saturday, October 15-Sunday, October 16
10:00 am-4:00 pm EST
---
Workshop is held Saturday, 10/15 - 10am to 5pm, Sunday, 10/16 - 10am to 4pm.
Workshop fee is non-refundable and non-transferable. Please be sure you are ready and able to make this commitment to yourself and your personal development BEFORE you register. All workshop fees are final. This policy overrides our usual 48-hour cancellation policy.
If you are travelling from out of town and would like a discounted rate at the nearby Hampton Inn, please email us and we will send you the code.
Would you like to learn how you can begin to build a whole new creative language for your mediumship and be opened to new opportunities to receive and verify information with clarity and confidence from the Spirit World?
Are you looking to add a totally new dimension to your mediumship or psychic work or development?
Did you know that we all have our own interpretation of symbols and you can learn to use them in your work?
Would you like to know how to develop mind focus awareness in your work to deepen your evidence?
Are you willing to push the boundaries of your mediumship or psychic work?
On October 15th & 16th John Holland & Joe Shiel will present their unique 2-day workshop: Signs, Symbols & Images. It will be a practical, educational, and fun experience as they combine their individual skills and knowledge, which they've been teaching their students for years.
This is the first time they have come together to teach this workshop LIVE in person.
Getting to know and utilize every tool of the internal language of the heart is vitally important to be able to communicate with each other. If you work as a Psychic or Medium; becoming proficient in your own ability to interpret color, symbols, signs & images helps you become competent, consistent and reliable professionals.
For years Psychic Medium John Holland & Spirit Artist, Medium Joe Shiel have demonstrating their own unique mediumship throughout the world, as well as teaching students how to develop and understand their own mediumship and psychic unfoldment. Every spiritual worker, psychic & medium uses the vast imaginative nature of the right brain to achieve a true altered state. This is the Creative Mind! This is the place where wonderful communication rings true.
Throughout this workshop, they'll combine their knowledge to show how we all experience color, images and symbols in a variety of ways. Although there's a common meaning for much of the symbolism, there's a personal interpretation within our own being that creates a deeper meaning.
Whether you are a beginner or seasoned professional psychic or medium, student or just curious this workshop will introduce you to the tools to begin to master your own unique symbolic language with Spirit.
Topics covered during the workshop:
Learning how to step out of your comfort zone in order to stretch your mediumship to a whole new level.
How to work with your interpretation of colors, symbols, and images as a significant new language, so you may experience deeper insights into your readings.
Improving your Linking & Blending with the Spirit World to authenticate, and validate the evidence you receive.
Learning to Mind-Map: The ability to mentally hold an image, while allowing it to unfold its meaning and story.
Using the knowledge that is already stored in your consciousness from your personal psychic-database for reference.
Learning how one split-second vision or sensation can open you to a vast wealth of knowledge from Spirit.
Enriching the quality and quantity of your evidence in both Private & Public work.
Staying grounded and retaining the ethical responsibility of being a medium in serving others.
This event is being held IN PERSON at Circles of Wisdom, Methuen, MA.
All participants will be required to sign a
Liability Waiver Release Form
if we don't already have one on file from a previous event. Please note you DO NOT need to print this form as we will have a copy for you to sign when you arrive.
John Holland
John Holland – Internationally renowned psychic medium, spiritual teacher, author, and radio host. His public demonstrations provide audiences with a rare glimpse into the fascinating subject of mediumship, which he delivers in his own unique style, explaining the delicate process of raising his own vibrational energy to link with the Other-Side and deliver messages, which he does with clarity, passion and the utmost integrity. John has spent a significant part of his life developing his abilities, and spent two intensive years studying in the UK, where he got the thorough grounding and training to become one of the most sought after professional mediums on the world stage today!
He has starred in several TV specials, including A&E's "Mediums: We See Dead People," which provided a fascinating insight into how John works as a Psychic Time Machine, where he's able to pick up vibrations and detailed information, whether it's seen, felt, or heard from a past event. He also starred in his own pilot "Psychic History" for the History Channel.
He is the author of the best-sellers: Power of the Soul, Psychic Navigator, Born Knowing, The Psychic Tarot Oracle Deck, The Spirit Whisperer – Chronicles of a Medium, The Psychic Tarot For The Heart and his latest deck The Spirit Messages – The Daily Guidance Oracle Deck as well as 5 Apps and numerous online workshops based on his signature workshop series.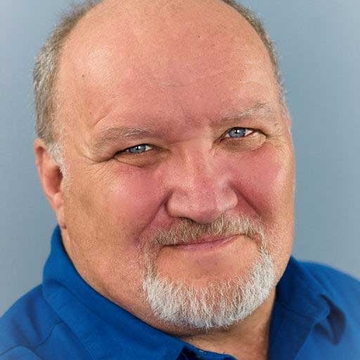 Joseph Shiel
Joseph Shiel is a highly acclaimed Evidential Medium, Spirit Artist, Psychic and award-winning teacher. Internationally known for his accuracy, integrity, and commitment to others, he has devoted his life to service of Spirit and those seeking love, healing, and growth.
He shares his remarkable talents with students, clients, and audiences around the world; teaching, speaking, healing, and performing private and public demonstrations of evidential mediumship and Spirit Art deemed by many as 'Portraits from Heaven.' His exceptionally rare gifts make him one of the most sought after mediums, consulting for politicians, CEOs, celebrities, and all those seeking healing and insight. He is a guest tutor at the famed Arthur Findlay College in Stansted Mountfitchet, Essex, England.
Today Joseph commits himself fully to communication with those who have passed on by being extremely detailed, factual, and evidential in his readings and drawings. With close to 20 years of experience, Joseph has reached a heightened level of development and possesses the very rare ability to utilize all of his senses.