Sound Immersion
Carmen Hernandez, Nancy Tanzella
In-Person or Online
Sunday, December 10
In-Person
12:00 pm-1:00 pm EST
$10.00
Sunday, December 10
Online
12:00 pm-1:00 pm EST
$10.00
---
All proceeds will go directly to our Season of Giving campaign as we work with Debbie's Treasure Chest to provide gifts for families in need.
We thank Carmen and Nancy for offering this special event as we celebrate Circles of Wisdom's 25 Year Anniversary!
All merchandise is 25% off December 8-10 as we celebrate 25 years in business!
Carmen Hernandez and Nancy Tanzella will be co-creating this sound healing event. Their unique individual sounds harmonized together will immerse you in a loving heart vibration sure to lift your spirit and bring your soul joy!
Using their gongs, in addition to crystal and Himalayan bowls, a fusion of sound will be created by the pairing. Their shared passion of sound healing will create a truly magical collaboration to celebrate this auspicious occasion.
If you are coming in person you will be required to sign a
Liability Waiver Release Form
if we don't already have one on file from a previous event. Please note you DO NOT need to print this form as we will have a copy for you to sign when you arrive.
If you are attending via Zoom please register at least an hour in advance. About an hour before class, you will receive an emailed invitation with Zoom login information.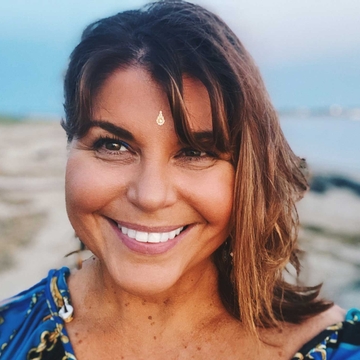 Carmen Hernandez
Carmen is a multidimensional healer who illuminates pathways to higher consciousness. She walks beside you, holding heart space, supporting and guiding you to step more powerfully into your divine essence. As a quantum healer, she assists in clearing energetic blockages, both present and past life, to create a heart-soul alignment.
Carmen is a master teacher in Usui Reiki, Holy Fire Reiki and Lightarian Reiki. She is also a Magnified Healing practitioner.
Sound Healing is an essential component of Carmen's healing work. She blends the celestial sounds of gongs, crystal and himalayan bowls with her other healing modalities to achieve a uniquely transcendent experience.
During her sessions, she works closely with the Archangels and Ascended Masters to create a calming, heart-centered space for deep healing and soul clarity.
In addition to working with people, Carmen's love of animals prompted her to pursue a certification in Animal Reiki and Communication. Equine communication is particularly near and dear to her heart. Carmen has served as a volunteer at Ironstone Farm, Andover, MA, within their hippotherapy program and also serves as an animal communication liaison between Circles of Wisdom and Strongwater Farm in Tewksbury.
To learn more about Carmen amd her other offerings, visit her at www.asoulgoddess.com
Nancy Tanzella
Nancy Tanzella is an Intuitive Sound Practitioner. She has been working with the Gongs and sound therapy for many years and continues to attend workshops and studies with her teacher Mitch Nur. Nancy is always searching for more ways to bring experiences with sound and sound therapy to the next level.