Spiritual Business Building Tips
Julie Ann Gadziala
In-Person
AvailableSeats: 60
Sunday, November 6
1:00 pm-4:00 pm EST
---
Get ready to launch or re-vamp your spiritual business in 2023! Join popular entrepreneur, psychic, medium, channeler, healer and business coach, Julie Ann Gadziala as she shares advice from her 30+ years as a successful entrepreneur in both the business & spiritual worlds.
Perhaps you...
Wish to start a Spiritual Business.
Are longing to "Learn To Earn" from your Spiritual Gifts.
Intend to re-invigorate or expand an existing Spiritual Business.
Want to know "when you can quit the day job" and just work in and with your Spiritual Gifts.
This class is chock-full of tips and direction for you to solidify, stabilize and monetize a spiritual business.
As a spiritual entrepreneur it is essential to attract your perfect tribe, stand out in your profession, exude the confidence that draws people to your expertise and have a handle on the tools that will ensure your success. Online business? In person business? Differences abound and in this course success tools for both will be shared.
If you are an aspiring or current entrepreneur and lightworker in all of its beautiful manifestations- psychic, medium, channeler, healer, mentor, coach.... Join with an intimate group of like-minded individuals and gain advice on growing your spiritual business. Abundance spiritually as well as financially! Learn business and heart centered strategies.
If you have any questions about this spiritual business class, you can email Julie Ann directly: JulieAnn@JulieAnnGadziala.com.
This event is being held IN PERSON at Circles of Wisdom, Methuen, MA.
All participants will be required to sign a
Liability Waiver Release Form
if we don't already have one on file from a previous event. Please note you DO NOT need to print this form as we will have a copy for you to sign when you arrive.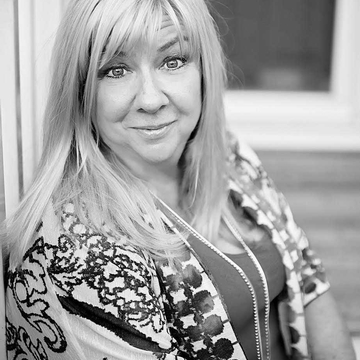 Julie Ann Gadziala
Julie Ann brings humor, comfort and joy to all who have been in sessions with her. Sessions incorporate her strengths as a Clairvoyant, Medium, Channel, Healer and Business / Employment Intuitive. Her Channeling Classes attract individuals from a wide geographic area who seek not only to hear her own Channeling but to learn to open up to their own Channel Connections as well. You can find Julie Ann and her Channeling Community at CreativeChannelers.com
Julie Ann is well known for her inspired Spiritual Business Coaching. A maverick of creativity, her popular workshops and webinars on Spiritual Business Building are viewed as portals to new horizons of both Spiritual and Financial Abundance.

Julie Ann graduated from the Toronto based Strategic Coach Program and is herself a successful 4-time Entrepreneur who has motivated countless individuals start, grow and expand their Spiritual Businesses. Julie Ann has studied at The Arthur Findley College in Stansted England as well as with a variety of other established Spiritual Teachers.
For more information please visit her website: www.JulieAnnGadziala.com