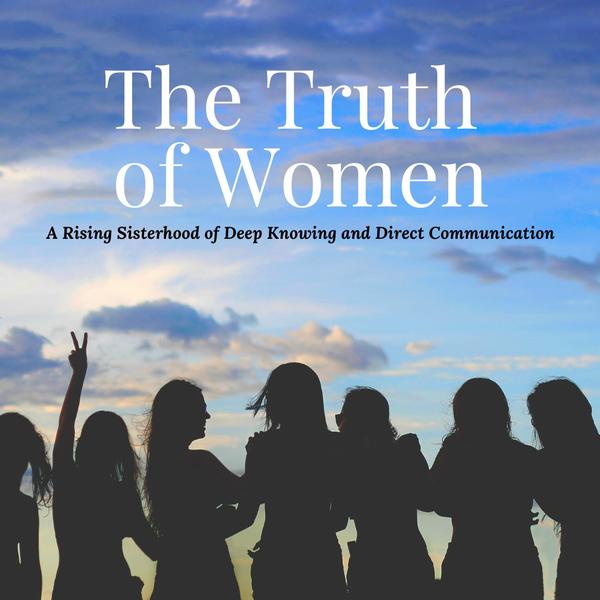 Truth & Consciousness: Words Practiced as Authentic to Who You Really Are
Shauna Gullbrand
In-Person
AvailableSeats: 60
Sunday, February 18
12:00 pm-5:00 pm EST
---
When you're honest with yourself and others about what you're truly experiencing, what you truly need, and what your true path ahead is, you create empowered structures that support the changes you say you want and need to make.
When a woman expresses, through words, what she is thinking, how she is feeling, and what she is sensing, she is in a practice of remaining true to herself and defining, to the world, who she is. As she develops the skills to communicate from her heart, advocate for herself, or become soft and undefended, she feels good about herself. She feels empowered and she moves deeper into alignment with who she prefers to be. She reclaims her sovereignty; the right to create her own path through life.
It is time for a woman like you to call back your power and face your personal inner truths. It is time for you to get honest with yourself and others and to live your life brightly and consciously and in accordance with your truth. The more your words are practiced as authentic to who you really are, the more connected you feel to the nourishing energy so vital to your health and well-being.
Your truth is crucial to life on Earth. It helps you understand who you are, what you need, and how to communicate at times it's important to do so and with the people it's important to do so with. By practicing honest and direct communication, you create safety and trust in those relationships. You create true connection.
This interactive and engaging workshop for women will help you:
Know your truth.
Communicate in skillful ways.
Open to your awareness
Embrace change.
Speak from your heart.
Advocate for yourself or become soft and undefended.
Create boundaries.
Claim your power.
Identify your patterns.
Deepen the relationship with your Inner Child.
Touch your emotions.
Raise your consciousness.
Open, activate, and balance your throat chakra.
Join us and let the light of your truth guide you in expressing who you really are with confidence and with compassion.
*All registered workshop attendees will receive a throat chakra inspired, acrylic fluid art triangle canvas, handmade by Shauna.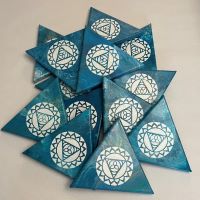 This event is being held IN PERSON at Circles of Wisdom, Methuen, MA.
All participants will be required to sign a
Liability Waiver Release Form
if we don't already have one on file from a previous event. Please note you DO NOT need to print this form as we will have a copy for you to sign when you arrive.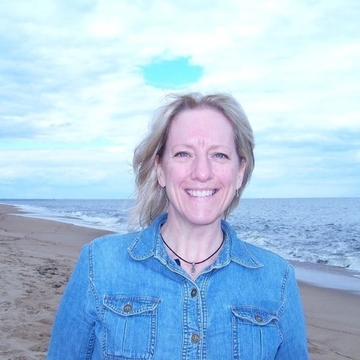 Shauna Gullbrand
Shauna infuses her unique style of coaching with a personal, intuitive side, guiding clients and students to understand who they are and how who they are is influencing their life in a positive way or a negative way so they can consciously make changes around that. She points people in the direction of awareness.
Her mission is to help women transform their lives from limitation to freedom by shedding the skins of old consciousness so they can live their life heart centered and in accordance with their own personal truths.
Shauna received her Professional Coaching Certification (CPC) through the Institute for Professional Excellence in Coaching, (iPEC), the highest-ranked training program for coaches in the nation, an accredited school of the International Coach Federation (ICF) where she received her Associate Certified Coach (ACC).
She is an Integrated Energy Therapy® Master/Instructor, receiving her certification through The Center of Being. Shauna is also a registered yoga teacher(RYT-200), and a certified Yin Yoga Teacher..
She has participated in voice dialogue training as well as attending several consciousness-focused retreats with Pathways Institute.
Shauna is right at home when talking with or coaching individuals or groups of people. She has conducted motivational talks and workshops for The North Shore Women's Group, her local library and the National Teamsters Women's Conference.
Shauna also hosted her own international talk show, Intuitively Speaking, on the Voice America talk radio network. She currently hosts her own podcast, Know Yourself with Shauna Gullbrand and YouTube channel, Shauna Gullbrand Light.