Overcoming Limiting Beliefs Group
David Cunningham
Online
AvailableSeats: 0
Tuesday, December 5
6:30 pm-8:30 pm EST
Sold Out
---
Overcoming limiting beliefs is a monthly group with the intention of doing the deep work of uprooting those beliefs that hold us back. Unfortunately, these subconscious beliefs guide and direct our behavior regardless of our conscious desires.
These monthly meetings allow you to slowly "peel the onion" and get to the issues underneath your issues so that you can stop sabotaging your finances, health, relationships, and peace of mind. The format will include visualization, meditation, intuition, and small group work. Some of the topics covered include uncovering hidden fear and resentment, techniques for releasing shame, letting go of limiting language, and discovering personal values.
As an award-winning professor for two decades, an empath, and professional coach, David creates a welcoming, safe and friendly environment to learn, heal, grow, and transform. David shares the same techniques he employs with high performing executives at Google, IBM and the United States Airforce officers which are a unique balance of the practical and supernatural. After 23 years of recovery, he has a gift for uncovering hidden agendas, subversive beliefs and seeing past the excuses that keep us stuck.
This class will be offered online through a Zoom meeting. Please register at least an hour in advance. About an hour before class you will receive an emailed invitation with the login link and/or phone number.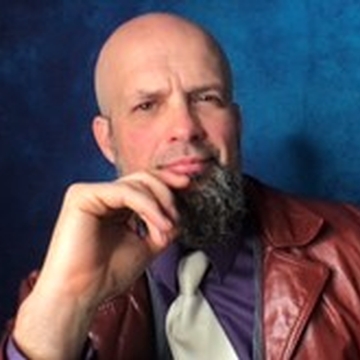 David Cunningham
David Cunningham is a certified life coach specializing in helping people reprogram their subconscious. He is a healer, nationally awarded artist, tenured college professor, flawed hero, father of 5, mystic, black belt, 23 year sober alcoholic, and lover of run-on sentences.
In 2017, David was called to begin hosting and facilitating an annual spiritual growth and rejuvenation retreat for men. He cares deeply about others and loves helping people reframe situations to find peace during difficulty. For the past two decades, he has remained deeply committed to doing the deep, and often challenging, spiritual work required to heal and grow. His passion for self-development and spiritual sensitivity has equipped him to listen and coach with compassion, kindness, humor and insight.
SWSpeakerID: e1b2ecdabcab2b2d5f1ccc218e422533 / ListIDs: