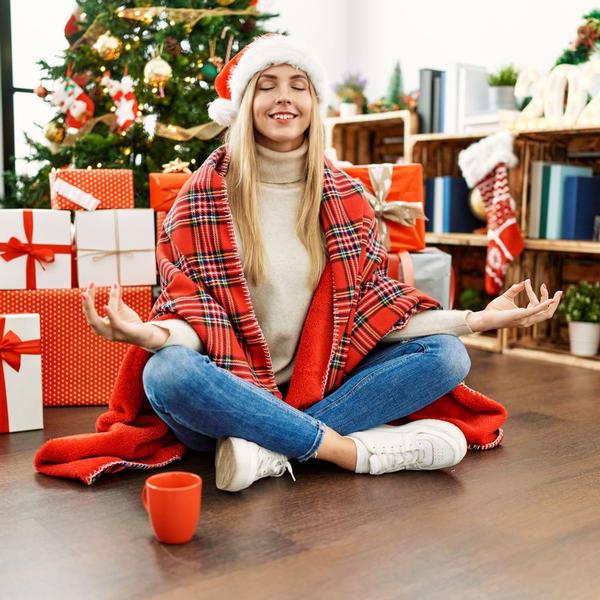 Shine Like Divine
Alisa Ozernoy
Online
---
Welcome to the Holidays
Let's spread some cheer, the holidays are here! We will connect to the Spirit of the Holidays and travel around the world, learning about different customs and legends while we connect to the magic of the season. Learn how to maximize astrological influences, how to celebrate Winter Solstice, and how to do yearly oracle or tarot card spreads. We will practice top 5 energetic practices to help you navigate the season stress-free. Meditations will focus on helping you uplift your energy and manifest abundance, so that you can shine brighter during the holiday season. Materials updated for 2024.
Tuesday, December 12
7:00 pm-9:00 pm EST
$35.00
---
Welcome to India
Tuesday, January 9, 2024
7:00 pm-9:00 pm EST
$35.00
---
Welcome to Romania
Tuesday, February 13, 2024
7:00 pm-9:00 pm EST
$35.00
---
Welcome to Japan
Tuesday, March 12, 2024
7:00 pm-9:00 pm EST
$35.00
---
Attend online live or register in advance and receive a replay link after class that you can watch for up to 2 weeks.
Each month we will take a virtual trip around the world and learn from the teachings of Divine Master teachers: Jesus, Mary, Buddha, Isis, Bridget, Quan Yin, St.Germain, and many others. Each one of these historical figures represents qualities we all aspire to. By learning more about them and connecting to these high vibrational energies in a group, we can develop a deeper connection to Divine and to these qualities in ourselves.

Through an immersive multi-sensory learning experience, you will grow your spiritual connection deeper and experience healing and insights. Through the visual presentation of art and music, channeled meditation, and the healing energy of each Divine Teacher, you will experience clarity, healing, and empowerment. Alisa draws on her personal travel experience and her connection to Spirit to bring adventure, learning, and divine inspiration to you from the comfort of your home. All are welcomed in this supportive group. The only prerequisite is your desire to connect and learn.

Journal and pen are recommended. As part of the class fee, you will receive a variety of meditations and materials from the instructor.
Recommendation:
Alisa, Just wanted to tell you, THANK YOU SO MUCH for a truly wonderful class. I really enjoyed it. Not only was it educational in a very fun and fluid way, but there was so much depth to this program, as well. The meditations were magical. My favorite, however, were the beautifully magical and poetic affirmations :). This class was such a joy. I'm so glad that I joined. I can't wait for the next one!
LG
Alisa thank you for the great zoom meetings and presentations. I'm still trying to absorb it all. Thx for helping me be guided to be grounded and helping me with finding my Divine connection. Truly you are a golden strand that has entered my life. Circle of wisdom thank you for attracting gifted and talented persons.
Gratitude of Joy, Pennie C.
This class will be offered online through a Zoom meeting. Please register at least an hour in advance. About an hour before class you will receive an emailed invitation with the login link and/or phone number.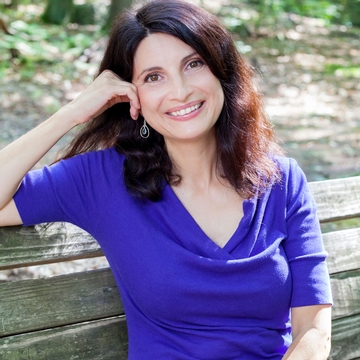 Alisa Ozernoy
As a teacher, Alisa is passionate about helping others, in creative and nurturing ways, to discover their own unique gifts and spiritual tools for healing, balance, and growth.
Alisa is very grateful and proud to work as a messenger for the Spirit world. As a Medium and Healer, she is committed to assisting people to heal, heart to heart, and spirit to spirit.

Having worked previously as a grief counselor and social worker her compassionate nature has led her towards a more spiritual approach. Alisa is certified as a Holy Fire Reiki Master and a Spiritualist Healer, and has a Master's Degree in Psychology. She has studied with national and international Mediums and Healers.

Alisa's desire to know God has led her to travel to spiritual sites all over the world. Her real journey from skeptic to believer began in 2008, as she was grieving the death of a close friend. Subsequently, as she was suffering through a chronic medical condition, she received a spiritual healing. This experience revealed that she would begin helping people both through her healing work and as a Medium. When these abilities rapidly accelerated, Alisa was fortunate enough to discover a supportive community through a variety of locations including Circles of Wisdom. She is incredibly grateful to have support and guidance, both from her peers and Spirit.

Alisa believes that we are here to lead lives full of love, joy, and balance, and that our spiritual practices can help us live more fulfilling lives in a higher vibration.