Christmas Healing with the Holy Family
Joan Ruggiero
Online
AvailableSeats: 500
Thursday, December 22
6:00 pm-8:00 pm EST
---
Join us for A Christmas Healing with the Holy Family
Join us for a "A Christmas Healing with the Holy Family" with the Light and Love of the Holy Trinity of Jesus, Mother Mary, and Saint Joseph. Invite your family to spend an evening under the Light of that Star that led humanity's heart to the birth of the babe and Lord of Unconditional Love.
We will be calling in the Light of these Great Masters and all the Angels to surround ourselves with our Family of Light for a special connection from the Holy Family to you and yours! We will also be ethereally journeying with the Three Wise Men, accompanying them to Bethlehem and then beyond to the future to witness the incoming new etheric Jerusalem of City of Light!
And…we will conclude the program with a special blessing from St. Nicholas! So, bring yourself, bring the whole family, bring your favorite Christmas crystals, and let us give a gift to ourselves, our friends and family and give thanks as we move into 2023 and all its wonderful blessings and possibilities!
This class will be offered online through a Zoom meeting. Please register at least an hour in advance. About an hour before class you will receive an emailed invitation with the login link and/or phone number.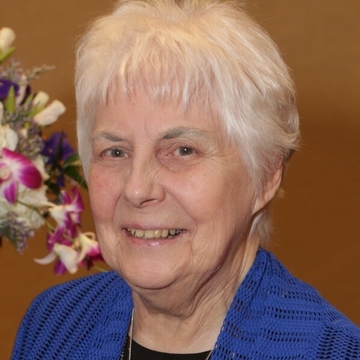 Joan Ruggiero
Joan Ruggiero M.Ed., Reiki Master has taught at Circles of Wisdom for 20 years. She teaches courses in Melchizedek Method (Levels I-V); Holy Fire Usui Reiki; Holy Fire Karuna Reiki; Lightarian Reiki (Levels I-VI); Magnified Healing (Levels I-III); 7 Sacred Rays Workshop with the Ascended Masters, Archangels and Elohim; Healing with Crystals and Pendulums; Chakra Balancing with the knowledge of the Chakra Archetypes.
Her training began in the early seventies, studying with the Masters from India, including Satchidananda, Baba Muktananda, and Ammachi, as well as studying the disciplines of Pranic Healing with Master Cho Kok Sui, Melchizedek Method with Alton Kamadon, Holy Fire Usui & Karuna Reiki with William Rand, Magnified Healing with Gisele King, and Akashic Record training with Linda Howe. She has also received the transmissions as a healer of the Tibetan Healing System from His Holiness after 3 years of study with Rinpoche Chongtul. Joan is also an ordained minister in the Melchizedek Order.
Workshops: In her Reiki Workshops, Joan shares her deep understanding of the Usui Method of Natural Healing in a supportive environment. She has also studied with Geshe Chongtul Rinpoche the ancient wisdom of Bon Tibetan Healing System. In her Magnified Healing workshops she brings forth the powerful energies of the ancient healer Kwan Yin. Joan has studied the courses of Pranic Healing with Master Cho Kok Sui and brings this knowledge to all classes that she teaches.
Joan has also studied the Melchizedek Method with Alton Kamadon and has taught all 5 levels to numerous students since 2010. She now certifies students who have studied all 5 levels to become Teachers of the Melchizedek Method in a 3-day Workshop Training. In her Melchizedek Workshops, Joan takes you through a journey of self-discovery and self-empowerment with the release of old belief systems and programs that limit you. Sacred Geometry, with the Hologram of Love in the pattern of the Flower of Life, is the basis for the Melchizedek teachings.
As a long time student of Eastern Philosophy and Meditation, with over 25 years of experience as a public school teacher, her unique ability to bridge East and West is reflected in her work, and inspired by the belief that we all have the ability to awaken to our own healing power.
Group presentations and workshops are available. For further information about using these beneficial healing disciplines for renewed energy, health, and stress reduction, contact Joan at jruggiero333@gmail.com or access her website for free talks and meditations she has offered in the past.