Confidence with Spirit: Growing as a Working Medium
Lori Sheridan,Laura Wooster
In-Person
AvailableSeats: 60
Sunday, March 26
10:00 am-4:00 pm EST
---
Would you like to serve Spirit with greater confidence?
Would you like to go deeper with your evidence?
Would you like to take your readings to the next level?
Spend the day with Spiritual mediums Lori Sheridan and Laura Wooster as they offer encouragement and guidance to help you deliver messages from Spirit with greater confidence and ease – in public and private settings. In this one-day workshop they will share techniques and exercises to help you make evidential soul connections, go deeper with your evidence, and add polish to the presentation of your mediumship. Build confidence and grow in your connection with Spirit during this fun and interactive workshop.
The day will include practice exercises and techniques for:
Touching the soul need of the sitter
Working with multiple communicators during a session
Going deeper with your evidence
Receiving names, dates, and more from the spirit communicator
Adding polish to your mediumship presentation skills
Believing in yourself as a spiritual medium
Gentle self-evaluation for continued growth and success
This workshop is perfect for intermediate and advanced students of mediumship. No absolute beginners please.
This event is being held IN PERSON at Circles of Wisdom, Methuen, MA.
All participants will be required to sign a
Liability Waiver Release Form
if we don't already have one on file from a previous event. Please note you DO NOT need to print this form as we will have a copy for you to sign when you arrive.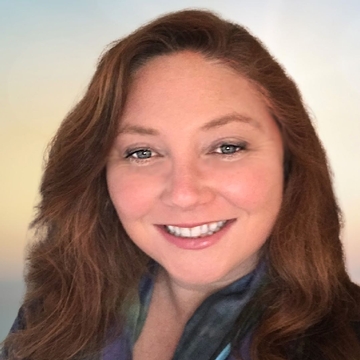 Lori Sheridan
Lori Sheridan is a professional psychic medium and spiritual teacher who is dedicated to helping others make healing connections through mediumship. Her ability to deliver extremely evidential messages of love and comfort from the Other Side has touched individuals and audiences of all sizes.
As a young adult Lori felt called to further explore mediumship and the psychic arts. Devoted to unfolding these gifts, she has studied with several highly respected teachers in England and the United States. Lori is an ordained Spiritualist Minister and the founder of Hope Ethereal, a spiritual center in Norwell, Massachusetts where she sees clients privately and teaches.
She hopes to uplift and encourage others to grow in their relationship with spirit, trusting the wisdom of their soul and living a life they love. Lori is passionate about evidential mediumship and strives to validate with integrity and compassion that love, and life, continue after death. Learn more: www.LoriSheridanMedium.com
Laura Wooster
Laura Wooster is an Intuitive Medium, Teacher, Reiki Practitioner, and host of The Intuitive Life program on Unity Radio. On her journey of 17 years, she has studied with top teachers in her field from New England, NJ, NY, and the UK.
With a calm and supportive presence, Laura offers private Intuitive sessions to help you become the person you are meant to be while honoring where you are today. In addition, she offers private Mediumship sessions that offer peace in the awareness that your departed loved ones are still present.
Laura facilitates intuitive / psychic development classes and ongoing monthly development circles in New England.
"It's an honor to be present in a room when a loved one in Spirit reaches out to those who are missing them. I'm only an interpreter for the process - because the language of spirit isn't necessarily like ours. They communicate through energy. And I've learned over time to interpret the message they are trying to get across. Which ultimately is that they are still very much present in our lives...
Also my goal isn't necessarily to convince anyone of what I believe to be true - that we continue to exist after we've left this world. But at the very least, it opens the door for people to consider something more. It can be life changing for some." - Laura Wooster | Intuitive Medium & Teacher
For more information go to www.laurawooster.com