Embracing The Shadow Tarot Workshop with Sasha Graham
Sasha Graham
Cancelled
This event has already occurred.
Please be sure you are on our mailing list to be notified of more events like this!
---
Prior tarot knowledge is helpful but not necessary.
One lucky attendee will win a copy of Sasha's Dark Wood Tarot!
Treat yourself to a world-class transformational workshop with best selling author, Sasha Graham. Allow Sasha guide you on a journey to meet and integrate your personal shadow.
Tarot is the perfect tool for a dive deep into the potential dwelling inside you. The shadow contains dark scary things but also contains vast and glittering treasure such as hidden potentials, long held desires, and emergent talent. Shadow work is one of the most transformative things a person can do. Plus, it keeps your tarot practice on point by constantly showing you new aspects of yourself.
You'll embark on:
Guided Meditations & Visualizations
7 Sacred Circles of the Shadow
Fairy Tale, Myth and Magic Readings
Shadow Self-Integration
Partner Reading Practice
Journal Writing Prompts
Please bring:
Tarot deck of your choice
Journal
Writing tools
Your favorite beverages and snacks
Blankets and pillows for comfort if you'd like to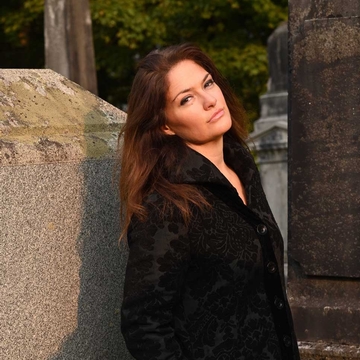 Sasha Graham
Sasha Graham teaches and lectures around the world and close to home including at the Omega Institute and Kripalu. Her work has been translated into Chinese, Italian, Russian, French, Spanish, Polish, and Portuguese. She is the author of Tarot Diva, 365 Tarot Spreads, 365 Tarot Spells, Llewellyn's Complete Book of the Rider Waite Smith Tarot, and the forthcoming Magic of Tarot. She served as editor and writer of Lo Scarabeo's Tarot Fundamentals, Tarot Experience, and Tarot Compendium. Sasha is a contributing author of Llewellyn's Magical Almanac, 2020, 2022, Witches' Datebook 2022, and Llewellyn's Witches' Calendar 2021. Her tarot decks include Tarot of Haunted House, Dark Wood Tarot, and the forthcoming Tarot of the Witch's Garden.
Sasha's evolving story (you might call it a fairy tale) just goes to show you what happens when you push forward, follow your instincts, and believe in magic.