FREE: Holy Fire Reiki Meditation
Joan Ruggiero
Online
This event has already occurred.
Please be sure you are on our mailing list to be notified of more events like this!
---
Please join us for a free hour of Holy Fire Reiki with a brief explanation of what Holy Fire Reiki is and how it can help us in our lives, followed by a meditation to feel and experience the "upgraded" power and refinement of the Holy Fire aspect of Reiki.
Reiki.org explains Holy Fire as:
"More recently, Holy Fire Reiki has come forward through the guidance of William Rand at reiki.org; as a powerful upgrade in the Reiki energy was needed at this time for accelerated healing. Holy Fire Reiki is simply a more powerful version of the Reiki energy we all know and love."
Holy Fire Reiki is a conscious, intelligent spiritual energy that creates wholeness through purification, healing, empowerment and guidance. Holy Fire is ignited in the student by a process that is conducted directly by the Holy Fire energy. Once ignited in the student, Holy Fire continues to grow in strength and vibration, cleansing more deeply in healing and empowering in ever more powerful ways."
There is only a slight difference in teaching Reiki online and in person. And many people have said it is even more powerful online because they can truly experience the quantum connection with their client. It also offers practitioners the comfort of practicing from their own home which can also make the experience more powerful as a person is truly able to allow and be themselves.
So please join us Tuesday, November 29 from 6:30-7:30pm as we get ready for the Holy Fire Reiki Level 1 on December 3rd, and Level 2 on December 4th. See the website calendar for details and to sign-up!
This class will be offered online through a Zoom meeting. Please register at least an hour in advance. About an hour before class you will receive an emailed invitation with the login link and/or phone number.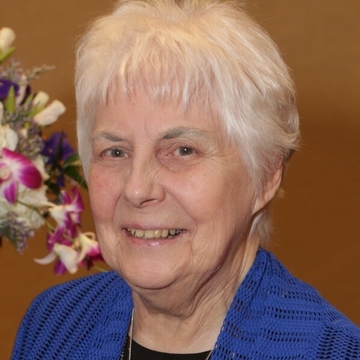 Joan Ruggiero
Joan Ruggiero M.Ed., Reiki Master has taught at Circles of Wisdom for 20 years. She teaches courses in Melchizedek Method (Levels I-V); Holy Fire Usui Reiki; Holy Fire Karuna Reiki; Lightarian Reiki (Levels I-VI); Magnified Healing (Levels I-III); 7 Sacred Rays Workshop with the Ascended Masters, Archangels and Elohim; Healing with Crystals and Pendulums; Chakra Balancing with the knowledge of the Chakra Archetypes.
Her training began in the early seventies, studying with the Masters from India, including Satchidananda, Baba Muktananda, and Ammachi, as well as studying the disciplines of Pranic Healing with Master Cho Kok Sui, Melchizedek Method with Alton Kamadon, Holy Fire Usui & Karuna Reiki with William Rand, Magnified Healing with Gisele King, and Akashic Record training with Linda Howe. She has also received the transmissions as a healer of the Tibetan Healing System from His Holiness after 3 years of study with Rinpoche Chongtul. Joan is also an ordained minister in the Melchizedek Order.
Workshops: In her Reiki Workshops, Joan shares her deep understanding of the Usui Method of Natural Healing in a supportive environment. She has also studied with Geshe Chongtul Rinpoche the ancient wisdom of Bon Tibetan Healing System. In her Magnified Healing workshops she brings forth the powerful energies of the ancient healer Kwan Yin. Joan has studied the courses of Pranic Healing with Master Cho Kok Sui and brings this knowledge to all classes that she teaches.
Joan has also studied the Melchizedek Method with Alton Kamadon and has taught all 5 levels to numerous students since 2010. She now certifies students who have studied all 5 levels to become Teachers of the Melchizedek Method in a 3-day Workshop Training. In her Melchizedek Workshops, Joan takes you through a journey of self-discovery and self-empowerment with the release of old belief systems and programs that limit you. Sacred Geometry, with the Hologram of Love in the pattern of the Flower of Life, is the basis for the Melchizedek teachings.
As a long time student of Eastern Philosophy and Meditation, with over 25 years of experience as a public school teacher, her unique ability to bridge East and West is reflected in her work, and inspired by the belief that we all have the ability to awaken to our own healing power.
Group presentations and workshops are available. For further information about using these beneficial healing disciplines for renewed energy, health, and stress reduction, contact Joan at jruggiero333@gmail.com or access her website for free talks and meditations she has offered in the past.