FREE Streaming in the Light: Live Zoom Channeling Gallery with Julie Ann Gadziala
Julie Ann Gadziala
Online
AvailableSeats: 500
Tuesday, December 20
7:00 pm-8:30 pm EST
---
Join Julie Ann Gadziala for an evening of laughter, light, love and joy. Experience the beauty, the wisdom and the vibration that comes to you while experiencing Live Spoken Channeling. This Channeling Stream will imbue messages, healing and wisdom for all. You can expect a spontaneous group channeled message that will resonate for all.
You will also have the opportunity to pose questions in the Zoom Chat Window that you wish answered . Julie Ann will randomly answer some of those questions via Channel & Intuitive stream. The messages should resonate for all.
Julie Ann's upbeat and loving spoken channeling has proven both powerful and transformative for her students, clients and gallery attendees. Expect to come away from your experience in this Channeling Gallery with a feeling of serenity, peace, healing and a renewed hope for the future.
To get the most from this event here are some tips:
Attend this Gallery in a place where you get a strong internet connection.
Plan to participate from a place that is quiet and where you will not be interrupted.
Log onto Zoom at 6:45. This is to give you extra time in case you are having any Zoom log-in challenges. Once you are logged in correctly, you can 'stop video' and come back at 7:00.
It is suggested that you listen via Ear Pods, Air Pods, Headset, etc... Julie Ann's channeling often has a distinct accent and it can be more enjoyable when the sounds come directly into your ears.
Have a pad of paper and pen at hand. People often are inspired in her channeling Galleries and begin to write throughout.
Due to the personal nature of questions that may come up, there will not be a shared recording of the event afterwards. "Be in the moment and be in the vibration." That should suffice.
Julie Ann is a gifted conscious channel, intuitive, teacher and spiritual guide. She has taught channeling over the years both in person and remotely at Circles of Wisdom. Julie Ann runs a monthly remote channeling practice class via Circles of Wisdom. Click Here for more information.
This class will be offered online through a Zoom meeting. Please register at least an hour in advance. About an hour before class you will receive an emailed invitation with the login link and/or phone number.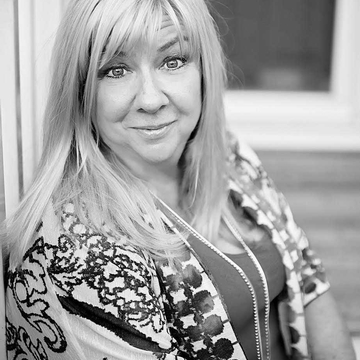 Julie Ann Gadziala
Julie Ann brings humor, comfort and joy to all who have been in sessions with her. Sessions incorporate her strengths as a Clairvoyant, Medium, Channel, Healer and Business / Employment Intuitive. Her Channeling Classes attract individuals from a wide geographic area who seek not only to hear her own Channeling but to learn to open up to their own Channel Connections as well. You can find Julie Ann and her Channeling Community at CreativeChannelers.com
Julie Ann is well known for her inspired Spiritual Business Coaching. A maverick of creativity, her popular workshops and webinars on Spiritual Business Building are viewed as portals to new horizons of both Spiritual and Financial Abundance.

Julie Ann graduated from the Toronto based Strategic Coach Program and is herself a successful 4-time Entrepreneur who has motivated countless individuals start, grow and expand their Spiritual Businesses. Julie Ann has studied at The Arthur Findley College in Stansted England as well as with a variety of other established Spiritual Teachers.
For more information please visit her website: www.JulieAnnGadziala.com