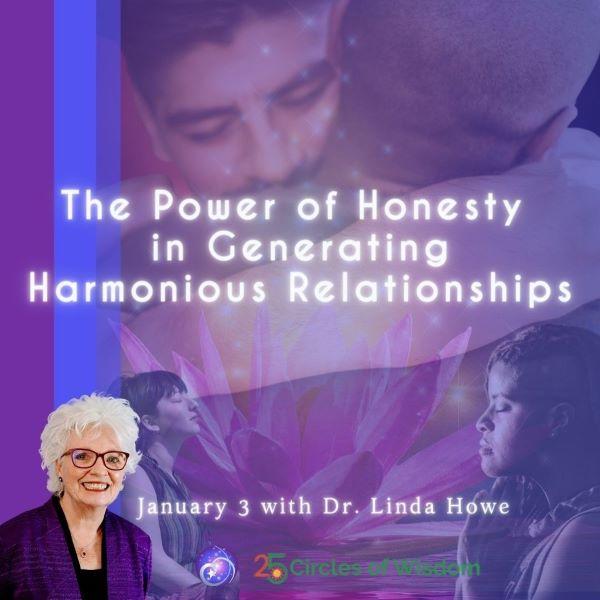 FREE TALK: The Power of Honesty in Generating Harmonious Relationships
Linda Howe
Online
AvailableSeats: 500
Wednesday, January 3
12:00 pm-1:00 pm EST
---
This event is online, everyone who registers will receive a video replay link available for 2 weeks. You may register even if you can't make it live and watch the class later.
The book Linda will be featuring for this event, The Heart of the Akashic Records Revealed, will be on sale at 15% off both in store and online.
The Akashic Records are the shortcut to fully sink into your own truth so you can show up with authenticity and compassion in all of your relationships. Only with honesty and vulnerability can you create true intimacy with all kinds of relationship – familial, colleagues, clients, friends and romantic. The Records support our deep desire for self-honesty in every area of life by being available as an emotionally safe, spiritually sacred sanctuary for our exploration, experimentation and ultimate expression.
What to expect:
Meditation led by Dr. Linda Howe
Empowerment exercise with time for reflection
Q&A – submit questions prior to event by emailing rachel@lindahowe.com
Linda reads from "The Heart of the Akashic Records Revealed"
This offering will not explain "how to" read the Akashic Records. Linda's 5th book, "The Heart of the Akashic Records Revealed" provides a deep dive into the work. It can be purchased at Circles of Wisdom, along with Dr. Howe's four other books. While reading the Akashic Records can provide additional context, this experience is designed to be accessible to everyone. The Empowerment Exercise will not take you directly into your Records, but rather, provide a taste of what's possible within this Realm.
What You Will Need to Get the Most out of the Experience:
A quiet, safe space
A comfortable seat or meditation cushion if you would like
Pen and paper (or something to take notes on)
A candle (optional)
Questions submitted will be reviewed for discussion, and we will do our best to incorporate all of the related questions during the event, but we cannot guarantee that all will be addressed directly in the Q&A.
This class will be offered online through a Zoom meeting. Please register at least an hour in advance. About an hour before class you will receive an emailed invitation with the login link and/or phone number.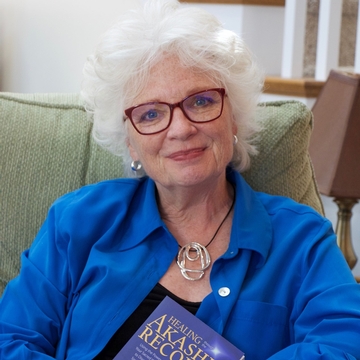 Linda Howe
Linda Howe is a Doctor of Spiritual Studies and the leading expert and pioneer in the field of Akashic Studies for personal empowerment and transformation. Her book "How to Read the Akashic Records: Accessing the Archive of the Soul and Its Journey" (2009, Sounds True) received the 2010 Coalition of Visionary Resources (COVR) Award for the Best in Spirituality/Alternative Science and Spirituality. The first edition of "Healing Through the Akashic Records" was honored with the second runner-up COVR award in 2012.
In 2015, "Discover Your Soul's Path Through the Akashic Records: Taking Your Life from Ordinary to ExtraOrdinary" was released. "Inspired Manifesting: Elevate Your Energy & Ignite Your Dreams Through the Akashic Records" and "The Heart of the Akashic Records Revealed: A Comprehensive Guide to the Teachings of the Pathway Prayer Process" (2022, Wisdom Press) are her two most recent books.
Linda's works have risen from 25 years of practice with students from all over the world, which she shares through Teacher Training, Classes, and Events. Join Linda in accessing your own wisdom and happiness that is always accessible to you. LindaHowe.com always accessible to you. LindaHowe.com