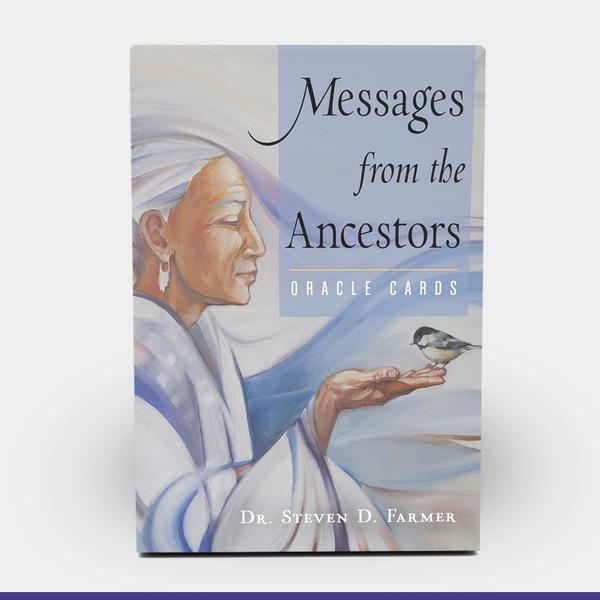 Healing Dysfunctional Family Patterns with the Help of the Ancestors
Steven Farmer, PhD
In-Person
AvailableSeats: 60
Sunday, October 23
11:00 am-3:00 pm EST
---
Unlike other cultures and most indigenous communities, it's only recently that those of us in western culture are paying heed to the influence of our ancestors and how this shows up in family patterns, especially dysfunctional ones. You may even recognize some of these patterns in yourself. Here's an opportunity to not only deepen your relationship with your ancestors but also to work directly with them to heal the intergenerational wounds that have been passed along.
Through various processes facilitated by Steven you will:
Discover the depth of our ancestral relationships
Engage in mutual healing with a significant ancestor of your immediate lineage
Have an opportunity to release and forgive the ancestor who wounded you
Receive an important message from one of the Elders of the ancestral realm
Discover what it may be like to become an ancestor for your descendants
Doing the healing work with the ancestors now will allow subsequent generations to be free from these unhealthy legacies.
In addition, Steven will introduce his new Messages from the Ancestors Oracle Cards and offer a few random audience readings using the cards.
This event is being held IN PERSON at Circles of Wisdom, Methuen, MA.
All participants will be required to sign a
Liability Waiver Release Form
if we don't already have one on file from a previous event. Please note you DO NOT need to print this form as we will have a copy for you to sign when you arrive.
Steven Farmer, PhD
Dr. Steven D. Farmer is a world-renowned author, teacher, and Soul Healer. He is the author of the best-selling Earth Magic, Animal Spirit Guides, Sacred Ceremony, Power Animal Oracle Cards, Messages from Your Animal Spirit Guides Oracle Cards, Power Animals, Messages from Your Animal Spirit Guides guided meditation CD, the recently released Earth Magic Oracle Cards and the soon to be released Children's Spirit Animal Cards. He's also host of his own radio show, Earth Magic on Contact Talk Radio.
Dr. Farmer is a shamanic practitioner, hypnotherapist, ordained minister, former college professor, and former psychotherapist. He conducts workshops on a variety of topics related to Earth Magic, shamanism, and earth-centered spirituality, and offers private consultations for shamanic healing and power animal readings, both by phone and in person.
Having studied and explored shamanism, spiritual transformation, trauma recovery, and men's issues extensively, Dr. Farmer brings a wealth of skills and experience to his writing, teaching, and spiritual healing. Particularly in his healing work, he offers clients a unique and powerful synthesis of his many years of experience as a psychotherapist, hypnotherapist, and shamanic practitioner to afford quick and effective results.
In addition to being a licensed psychotherapist (retired), he is also an ordained minister in the Circle of Sacred Earth Church and has conducted a number of ceremonies in his role as minister and shamanic practitioner. Dr. Farmer's education includes a B.A. in psychology from the University of California, an M.A. in Counseling Psychology from Chapman University, and a Ph.D. from Madison University. He is passionate about his work, and enjoys hobbies such as singing and songwriting, camping, hiking, kayaking, and skiing. He makes his home in Laguna Beach, California with his wife, Jesseca and her two children Serena and Arianna.