Hypno-Chakra Balancing: A Journey of Transformation
Addie Kania
In-Person
AvailableSeats: 40
Friday, May 5
6:30 pm-8:30 pm EST
---
Come and en"joy" as we "tune up" our Chakras! This evening combines hypnosis, energy work, and Qi Gong.
Understanding and learning how to attune into our 7 Chakras provides a path to inner/outer transformation for health, healing and personal empowerment.
Chakra comes from the Sanskrit word that means "vortex" or wheel that rotates. These "Wheels of Light" are generated by life force energy that corresponds to the vital functioning of certain physical organs, mental and psychological functions as well as providing an evolutionary path of transformation towards further awakening.
Learn the physical, emotional and spiritual functions of each of the 7 Chakras
"Em-body" the energy of the Chakras as Addie leads you through several simple Qi Gong exercises that will assist you in preparing to open up the energy channels in a balanced and harmonious way.
Experience a Hypno-Chakra Guided Visualization to assist you to align and balance you Chakras, thus taking you deeper inwards so that you might attune more deeply and align with your Higher Self and connection to Source Energy.
You will receive handouts including chakra affirmations and chakra diet for optimum health using the vibrational frequency of foods.
This event is being held IN PERSON at Circles of Wisdom, Methuen, MA.
All participants will be required to sign a
Liability Waiver Release Form
if we don't already have one on file from a previous event. Please note you DO NOT need to print this form as we will have a copy for you to sign when you arrive.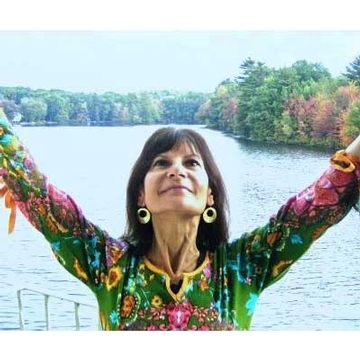 Addie Kania
Addie Kania is a Certified Holistic Hypnotherapist, inducted into the prestigious Order of the Braid by the National Guild of Hypnotists where she is a faculty member. Addie is a trained addictions counselor, and Stress Management Consultant and E.F.T. practitioner and creator of "The Alternative Weigh" Hypnosis weight loss program.