Intention Jar Necklace Workshop
Nina Lombardi
In-Person
AvailableSeats: 40
Sunday, December 11
1:00 pm-3:30 pm EST
---
Materials will be provided, but if participants have special tokens they want to add in, they are more than welcome to bring those along as well!
What are you trying to manifest in the New Year? Want to start your own business? Live a healthier lifestyle? Bring some harmony into your busy life? Attract money? Maybe even some romance? Peace? Happiness? Whatever it is that you are trying to bring forth into the new year - YOU have the power to set that intention and make it happen!
In this workshop, participants will set intention for the New Year, pull affirmations, and create Intention Jar Necklaces that align with what they intend to manifest in the new year.
Each piece is infused with intent to be worn as a reminder of what you are attracting into your life in the New Year - a memento to remain positive, stay in the gratitude mindset, and trust that the universe is working with your to create a life that aligns with your greatest and highest good!
This is a perfect way to take some time for yourself during the holiday craziness and come back to center, ushering out 2022 and welcoming what the universe is bringing us in 2023!
In this class we will tap into a meditation and pull cards to come up with the perfect intention for your jar necklace! Using their inner guidance system, participants will be able to select from gems, herbs, flowers, shells, and other fun little trinkets, to customize their own wearable intention!
Nina will also be providing slips of her handmade intention paper for the participants to write out their intention, or an affirmation that aligns with their piece! We will be using a curing adhesive to finish off the Intention Jar, so participants should know that their piece will need to dry for 24-72 hours before wearing!
Please bring reading glasses, as we will be working with charming but teeny objects! Journals are always encouraged!
This event is being held IN PERSON at Circles of Wisdom, Methuen, MA.
All participants will be required to sign a
Liability Waiver Release Form
if we don't already have one on file from a previous event. Please note you DO NOT need to print this form as we will have a copy for you to sign when you arrive.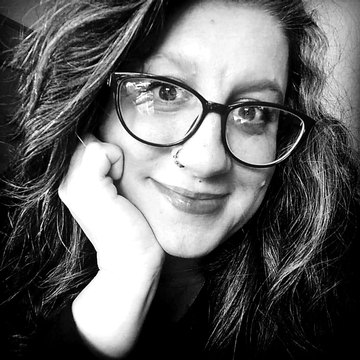 Nina Lombardi
Nina Lombardi of Oracle GemWorks is a crystal loving momma, born and raised in the Merrimack Valley. She is an artsy gal that delights in drinking dark roast coffee, vanilla chamomile tea, and making sand huts for the beach gnomes with her wee sprites.
The universe and her family lineage have gifted her in the arts of clairaudience, claircognizance, and energetic exchange through the use of jewelry creation. She has been honing her intuitive gifts since they were impressed on her as an adolescent, and has been refining her art of jewelry creation since 2001.
The birthing of Oracle GemWorks came to her in a meditation, urging her to follow her passions of jewelry design and intuitive reading to align women with their own divine power. Through the use of Crystal Healing, Goddess Empowerment, and Soul Journey cards, she determines which gemstones to use, creating a tangible piece of your divine energy, empowering your greatest self to shine!