Intermediate Level Integrated Energy Therapy Training
Laura Haley
In-Person
AvailableSeats: 60
Saturday, November 5
10:00 am-6:00 pm EST
---
This class is being held In Person at Circles of Wisdom, Methuen, MA. Be sure to register early as class is limited. We will be utilizing the current Covid Safety Guidelines. All participants will be required to sign a Liability Waiver and Release form.

Our current policy is that face masks are optional for anyone attending an event or reading at Circles of Wisdom, regardless of vaccination status. We do request you wear a mask if not feeling well or visit us at another time. Policy is subject to change at any time.

$235 Early Bird Special until 10/27/2022. After 10/27/2021 course fee is $255.

Class fee includes handbook, printed certificate and registration with the Center of Being

Review fee is $135.00 if you have manual, $150 if new manual needed. Please call Circles of Wisdom to register for the Review Only status.
Take your IET training to the next level and become an energy intuitive! Intermediate Level training expands upon the Basic Level techniques. The Intermediate Level attunement aligns and expands the 3rd pair (mental) and 4th pair (karmic) of your 12-Strand DNA. You will learn to clear traumatic imprints from the 4 layers of the human energy field: physical, emotional, mental, and spiritual. This is an "active" technique where you actually pull the blocks from the energy field. In doing so, you will be able to determine whether the energetic block stems from a physical, emotional, or mental trauma, or whether it was brought in from a past life (karma). This technique easily provides you with a tremendous amount of diagnostic information. You will also learn to work with all 9 of the Healing Angels of the Energy Field, giving you a whole team of angels with their special gifts to call upon!
Prerequisites: Completion of the Integrated Energy Therapy® Basic Level class
This event is being held IN PERSON at Circles of Wisdom, Methuen, MA.
All participants will be required to sign a
Liability Waiver Release Form
if we don't already have one on file from a previous event. Please note you DO NOT need to print this form as we will have a copy for you to sign when you arrive.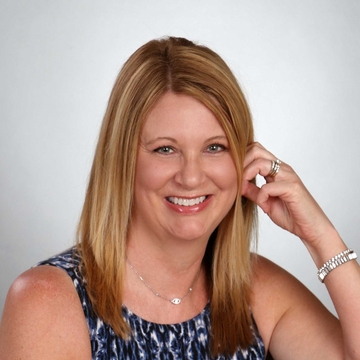 Laura Haley
Laura Haley is the owner of "All is Well – For Body, Mind & Spirit" where she offers energy healing services (Reiki, IET, BioMat, Distant Healing), intuitive guidance, and spiritual counseling. She offers many empowering workshops including Integrated Energy Therapy® (IET) certification classes, meditation workshops, angel communication workshops, Law of Attraction workshops, and more. She is a compassionate and insightful healer and teacher who is deeply devoted to the well-being and success of her clients and students. Her passion is helping others discover and strengthen their innate power achieve anything their heart desires.
Laura's certifications include: Integrated Energy Therapy® (IET) Master/Instructor, Usui Reiki Master/Teacher, Lightarian™ Reiki Level II, Magnified Healing® Teacher of Level I, Akashic Records, Lightarian™ Angel Link Facilitator, The Melchizedek Method, Science of Dowsing, and is an Infinite Possibilities Certified Trainer.
Laura has been named one of the top IET instructors in the world every year since 2013. In 2018, Laura received the honor of becoming one of only approximately 30 trainers worldwide to achieve the credential of IET Master Instructor Trainer. This certification allows her to train IET Master Instructors.
Website: http://www.laurahaleyhealing.com