Introduction to Visual Journaling
Cathy Corcoran
In-Person
AvailableSeats: 60
Saturday, April 8
2:00 pm-5:00 pm EST
---
This class is being held In Person at Circles of Wisdom, Methuen, MA. Be sure to register early as class is limited to only 12 people at this time.
All supplies are included in the cost.
Visual Journaling is a unique process of transformative healing and self-discovery through meditation, visualization, and expression. Simple steps employing the acronym A.R.T. brings us clarity and understanding through visual expression so that we may move more gently through the obstacles and repetitive patterns that may inhabit our thoughts and emotions.
A = Access (Body-centering and Meditation)
R = Release (Visualization and Drawing)
T = Transform (Heart-Centered Creation of New Vision and Re-Drawing)
This process applies not only to healing but opens you to accessing new levels of creativity, intuition, and appreciation for the beautiful journey of your life.
Absolutely no creative training is required! All supplies will be provided (pastel chalks, markers, crayons, newsprint). Wear comfy, washable clothes because we may get just a little messy!
This event is being held IN PERSON at Circles of Wisdom, Methuen, MA.
All participants will be required to sign a
Liability Waiver Release Form
if we don't already have one on file from a previous event. Please note you DO NOT need to print this form as we will have a copy for you to sign when you arrive.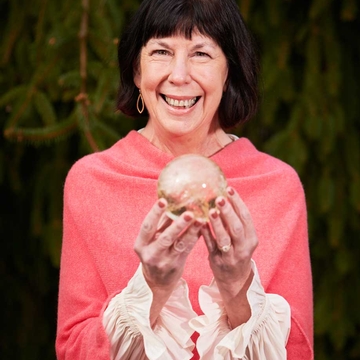 Cathy Corcoran
Cathy Corcoran's work centers on connecting with the Light and the joy that resides within all of us in order to live to our fullest potential and highest enlightenment. She does this through the merging of intuition, art, and mind-body-spirit healing.
Cathy is the owner of the Sanctuary Within Wellness Center, located in Wrentham, MA. Sanctuary Within offers Channeled Celestial Guidance, Energy Healing, Table Tipping, the Sanctuary Within Mentor Program, and Spiritual Development Workshops and Circles. For more information, please contact Cathy at cathycorcoran44@gmail.com.