Kabbalah & The Tree of Life: Follow God's Blueprint to Create Your Own Miracles
Gahl Sasson
Online
AvailableSeats: 0
Friday, March 31
6:30 pm-9:30 pm EST
---
SOLD OUT: Please email us if you'd like to be on a wait list in case of cancellations.
This is a master class limited to 26 participants. In the workshop Gahl helps formulate the kind of wishes that you can use Kabbalah to manifest.
Attend live online; also all registered will receive the replay link to watch for up to 2 weeks
According to Kabbalah, God used the ten spheres of the Tree of Life as a blueprint to create the universe. By following this same blueprint, you too can create miracles in your own life. This in-depth workshop will aquaint you with this ancient spiritual technology and teach you how to apply it in your everyday life.
The Ten Spheres include:
Crown - The Will of God, the One, and the Beginning
Wisdom - Intuition, Inspiration, and the Father
Understanding - The Goddess Principle, Discipline, Time and Space
Mercy - Compassion, Expansion, Forgiveness, and Unconditional Love
Severity - Energy, Strength, Decisiveness, and Judgment
Beauty - Creativity, Balance, and Sacrifice
Eternity - Mother Nature and Relationships
Splendor - Communication and Magic
Foundation - Sexuality, Death and Transformation
Kingdom - The Material World, Experiencing Life and Receiving Gifts
In this workshop we cover the Kabbalistic Story of creation, the source of evil in the world, and what is our purpose in life. Connect to the ten archetypes of the Tree of Life and foster spiritual, emotional, and material growth using comparative mysticism, guided meditations, and astrology.
Now it is your turn to create miracles.
This class will be offered online through a Zoom meeting. Please register at least an hour in advance. About an hour before class you will receive an emailed invitation with the login link and/or phone number.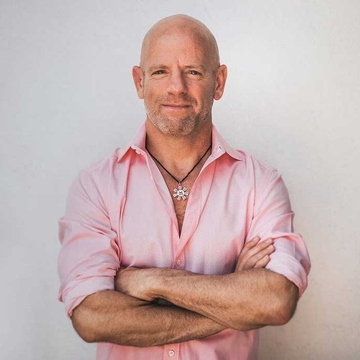 Gahl Sasson
Gahl Sasson is an established author and has been teaching workshops on Storytelling, Kabbalah, Astrology, and Mysticism around the globe for over 20 years. His first book, A Wish Can Change Your Life, has been translated into over eight languages and is endorsed by HH the 14th Dalai Lama. His second work, Cosmic Navigator, is the essential reference guide to understanding your astrological makeup. He recently published a book on the astrology of 2018, 2019 and 2020.
He is a contributor to the Huffington Post, and Astrology.com, and has been named "Los Angeles' Best Astrologer" by W Magazine. He is a guest lecturer at USC, Tel Aviv University, and teaches at Esalen, Omega Institute, University of Judaism, and the Open Center in NYC. He has appeared on CNN, ABC News, KTLA-TV Los Angeles to name a few. In 2017 his academic article, Symbolic Meaning of Names in the Bible was published by the Journal of Storytelling, Self, & Society.
He currently resides in Los Angeles but gives seminars and workshops regularly in over 13 countries.