Lightarian Reiki Workshops
Joan Ruggiero
Being Rescheduled
---
Full Series with Boost
Sunday, April 2 -Sunday, May 21
10:30 am-12:30 pm EST
---
Level I & II w/Buddhic Boost
Sunday, April 2
10:30 am-5:00 pm EST
---
Full Series without Buddhic Boost
Sunday, April 2 -Sunday, May 21
1:30 pm-12:30 pm EST
---
Level I & II NO Buddhic Boost
Sunday, April 2
1:30 pm-5:00 pm EST
---
Level III
Sunday, April 16
10:30 am-12:30 pm EST
$95.00
---
Level IV
Sunday, May 7
10:30 am-12:30 pm EST
$95.00
---
Master Level
Sunday, May 21
10:30 am-12:30 pm EST
$95.00
---
Prerequisite: You must be a Certified Reiki Master to participate in Lightarian Reiki trainings. If you are not a certified Karuna Reiki Master you can still take the full Lightarian Program, but will need to attend the Lightarian 'Buddhic Boost' online the morning of April 2nd from 10am-12:30 pm for $50 to be eligible for Lightarian training. If you are not taking the 'Buddhic Boost' please email Joan at jruggiero333@gmail.com with your Karuna Reiki Master Certification Number from reiki.org so she can verify your eligibility. You can choose to take the Buddhic Boost for its vibrational energies even if you are Certified for Karuna Reiki Master.
Light is everything - Everything is Light
Divine Reiki Light entered the consciousness of Mikao Usui Sensei in the 1920's while he meditated on Mount Karama, Japan.
Through Dr. Chujiro Hayashi and Hawayo Takata Divine Reiki Light energy spread to the West.
Through William Rand Karuna Reiki was established to enhance our Reiki Light.
Through William Rand Holy Fire Reiki Light enlightened us with the understanding of how we all have direct access to the unconditional Love of the Universe.
Inspired by Ascended Master Buddha, Lightarian Reiki has been brought forth now to accelerate the healing process for humanity...focusing on expanding your abilities as a Reiki Teacher/Practitioner to channel healing energies of a higher vibrational nature for the benefit of others.

Lightarian Reiki™ is coming to Circles of Wisdom beginning on April 2, 2023. I experienced the wisdom within Lightarian Reiki 15 years ago and have taught it in person over the years.
It is now time to bring these profound teachings to our online Teaching Workshops.
We can all benefit by experiencing the teachings of the Buddha. Buddhism's teaches us to understand how our thoughts are the basis of our 'suffering'.
The Healing Light of Lightarian Reiki will support the releasing of our thoughts and emotions that no longer serve us.
To prepare to receive the Lightarian energies, you will need Karuna Reiki energy. If you have not received Karuna Reiki, Lightarian Reiki offers an opportunity called the Buddhic Boost to prepare your energy for receiving all the Lightarian Reiki has to offer.
The following will give you a more in depth understanding of the Lightarian Reiki Workshops:
Lightarian Reiki™ offers the most powerful, highest vibrational Reiki healing energies available! Lightarian Reiki uniquely prepares you to deliver a broader spectrum of healing energies by extending the vibrational range of Reiki beyond Usui-based and Karuna® Reiki modalities
Through your enhanced and expanded attunement connection with Ascended Master Buddha, you will also personally benefit in your own healing process...by raising your personal vibration as you step through the four levels of the Lightarian Reiki program.
The inspiration and development of Lightarian Reiki began in 1997 via connections with the highest energies of Master Buddha. His intentions were, and still are, to stimulate self-empowerment of the teacher by keeping the attunement and healing process simple...therefore, no new symbols are used in Lightarian Reiki. Through intention rather than symbols, the teacher is encouraged to more effectively access the highest vibrational energies of Master Buddha while also tapping into his/her own inner power (Higher Self connection). The simple techniques of Lightarian Reiki allow the teacher to deliver the highest available healing energies to clients and to provide powerful and effective trainings and attunements to students.
The Vibrational Bands of Reiki
From Ascended Master Buddha, we have learned that there are a total of eight vibrational bands for the Reiki energy spectrum, with Lightarian Reiki occupying the six highest bands...
First Band... Usui-based Reiki. These vibrational frequencies create the foundation for all Reiki energy work. After one is attuned to the Usui levels and works with those energies for a while, an individual may feel compelled to move beyond this introductory stage....to accelerate his/her pace of spiritual growth and the raising of personal vibration.
Second Band... Karuna Reiki® As the individual feels motivated to continue to expand within Reiki, one can enter the second band of the spectrum occupied by Karuna Reiki and the Lightarian Buddhic Boost.
Third to Eighth Bands... Lightarian™ Reiki Beyond the second band, there are six additional higher bands of Reiki energy, called Lightarian Reiki, which offer the most powerful healing energies available from Master Buddha.
The 4 Levels of Lightarian Reiki Training
The six vibrational bands of Lightarian Reiki (Third to Eighth) have been organized through our effective teaching and attuning process into just four training levels. These four levels are called Lightarian Reiki I & II, III, IV and V & VI.
Level I & II: The majority of the principles of Lightarian Reiki are taught and your initial Lightarian attunement with Ascended Master Buddha is delivered at this level. This first training/attunement prepares you vibrationally to receive the attunements in the three higher levels. April 2nd – 10 am - 5:30pm – Lightarian Reiki I/II (with Buddhic Boost)
Levels III, IV and V&VI: After receiving Lightarian Reiki I & II, the three advanced attunements progressively "step up" your energies into higher vibrational levels within the Reiki spectrum, connecting you into higher aspects of the Buddhic healing energies. Also, during each of the advanced attunements, an introduction and permanent connection is made with a different supportive celestial energy to enhance the healing process. These etheric beings have their energetic specialties and make unique contributions to the sessions.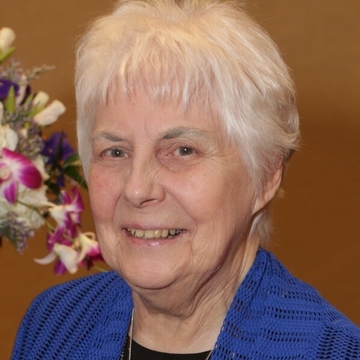 Joan Ruggiero
We are Now in a great Transformational Evolutionary Shift on Planet Earth. New Waves of High Vibrational Frequencies and Information are pouring in. As Lightworkers on the path of Ascension, we are entering into the era of 'Soul over Matter' after learning much from 'Mind over Matter'.
The Quantum Scientist is bringing us a profound understanding on how to enter the 'Oneness Field' which was first introduced to Joan through the Melchizedek Method in 2000. We are learning our Soul carries all the information within us to heal our Physical, Emotional, Mental and Spiritual bodies including our finances.
Since 1995, Joan has been teaching at Circles of Wisdom including many workshops in Usui Reiki, Holy Fire Reiki, Karuna Reiki, Lightarian Reiki, Magnified Healing, Chakra Balancing with the knowledge of the Chakra Archetypes, Healing with the Seven Sacred Rays of the Archangels, Ascended Masters and Elohim, Sacred Geometry, Healing with Crystals & Pendulums and The Melchizedek Method.
Her training began in the early 1970's, studying with the Masters from India, including Satchidananda, Baba Muktananda, and Ammachi, as well as studying the disciplines of Pranic Healing with Master Cho Kok Sui, Melchizedek Method with Alton Kamadon, Holy Fire Usui & Karuna Reiki with William Rand, Magnified Healing with Gisele King, and Akashic Record training with Linda Howe. Joan also received the transmissions as a healer of the Tibetan Healing System from His Holiness after 3 years of study with Rinpoche Chongtul. In addition, she is an Ordained Priest in the Melchizedek Order.
The Tao Healing Transmissions Joan has received to be a certified Tao Healer will become part of her energy field and will raise the vibrational energy in all Workshops she teaches from HF Reiki to the Melchizedek work.
In the last few years Joan's healing work has led her to the study of the profound work of Lao Tzu, called 'The Dao De Jing' often referred to as 'The Way of all life'. The Tao Healing energy is the most powerful Healing energy she has received in all her healing work. She is very grateful to be able to bring this healing energy to others.
Joan is now a certified 'Tao Hands Healer' and will be offering healings and teachings at Circles of Wisdom. She will also now offer classes in 'Unlocking your Quantum Powers' after having studied Quantum Healing and Tao Science with the work of Dr. Sue Morter, Dr. Jean Houston. Dr. Sha and the Quantum Physicist Dr. Rulin Xiu.