Magic of Tarot Q&A and Book Signing Event
Sasha Graham
In-Person
AvailableSeats: 40
Friday, November 18
7:00 pm-9:00 pm EST
---
curious about mixing tarot with a magical practice? Intrigued by the idea of reading your own cards? Want to strengthen your intuitive and psychic muscles? Join bestselling author Sasha Graham as she chats about unraveling mystery in her new book the Magic of Tarot.
We'll talk about sacred ritual, the power of enchantment, and why there's no-one in the world who can read a deck of cards like you. Sasha will be taking questions and also signing copies of her new book. Receive a free one-card Dark Wood Tarot reading with each copy of Magic of Tarot.
This event is being held IN PERSON at Circles of Wisdom, Methuen, MA.
All participants will be required to sign a
Liability Waiver Release Form
if we don't already have one on file from a previous event. Please note you DO NOT need to print this form as we will have a copy for you to sign when you arrive.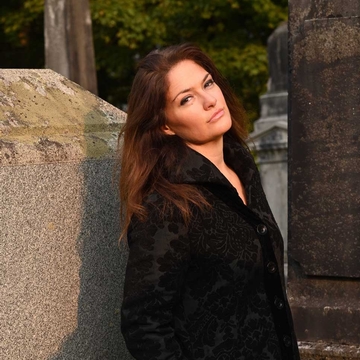 Sasha Graham
Sasha Graham teaches and lectures around the world and close to home including the Omega Institute and Kripalu. Her work has been translated into Chinese, Italian, Russian, French, Spanish, Polish, and Portuguese. She is the author of Tarot Diva, 365 Tarot Spreads, 365 Tarot Spells, Llewellyn's Complete Book of the Rider Waite Smith Tarot, and the forthcoming Magic of Tarot. She served as editor and writer of Lo Scarabeo's Tarot Fundamentals, Tarot Experience, and Tarot Compendium. Sasha is a contributing author of Llewellyn's Magical Almanac, 2020, 2022, Witches' Datebook 2022, and Llewellyn's Witches' Calendar, 2021. Her tarot decks include Tarot of Haunted House, Dark Wood Tarot and the forthcoming Tarot of the Witch's Garden.
Sasha's evolving story (you might call it a fairy tale) just goes to show you what happens when you push forward, follow your instincts, and believe in magic.