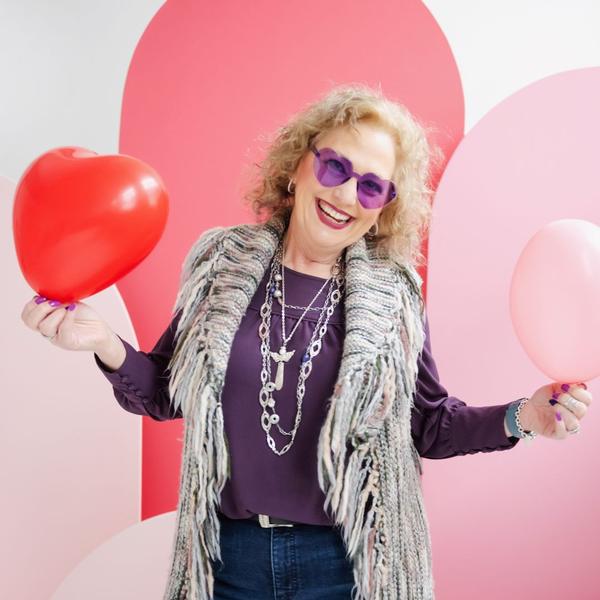 Manifest Your Partner
Francine Tirrell
In-Person
AvailableSeats: 60
Wednesday, October 11
6:30 pm-8:30 pm EST
---
Are you ready to attract the love you desire and deserve?
• Are you tired of dating the same time of person over and over?
• Have you wondered how others effortlessly attract amazing partners and you haven't yet?
• Are you tired of being in the same pattern and ready to break free of it?
• Do you believe in the power of manifestation and intention? Are you ready to apply it to your relationship?
Your person is out there! You just need to learn the art of manifesting them!
Workshop Highlights:
Interactive Discussion: We will engage in thought provoking conversation and interactive exercise to help you understand your desires and beliefs around relationships.
Stop the Cycle: Identify and overcome the limiting beliefs that may be holding you back from having what you want.
Guided Visualization: You will be immersed in a guided meditation designed to connect you to your vision of the perfect partner.
Manifestation: Learn techniques and tools to amplify your manifestation power.
Personalized Manifestation Plan: Create a manifestation strategy and plan for you to continue your manifestation journey beyond the workshop.
Why Attend?
You will gain deeper insights and understanding of yourself, your relationship goals and what you really want.
You will be surrounded by a supportive community of like-minded people on the same journey.
Expert guidance from an experienced Mindset Coach, Matchmaker and dating and relationship expert.
Leave empowered and renewed with self-confidence and a new outlook on what you want and how to receive it.
If you want something different, you need to do something different! If you are ready to stop repeating the same patterns, then this is the workshop for you!
This event is being held IN PERSON at Circles of Wisdom, Methuen, MA.
All participants will be required to sign a
Liability Waiver Release Form
if we don't already have one on file from a previous event. Please note you DO NOT need to print this form as we will have a copy for you to sign when you arrive.
Francine Tirrell
Francine is the founder of Forever Changed Coaching. She is a mindset coach, energy healer, spiritual guide & teacher. She spent over 2 years working as a Professional Matchmaker and is dedicated to helping her clients reach their full potential and achieve their deepest desires.
Francine spent the beginning part of her career as a leader of customer service and operation teams. She became trained in multiple healing modalities and in 2010, she became a certified life coach. In 2019, she left her corporate career to focus full time on her coaching and healing business.
She realized that mindset and spirituality were intricately connected. She began incorporating spiritual teachings and manifestation into her coaching practice, helping clients tap into their own intuition and connect with a higher power to achieve their goals.
Francine is known for her compassionate, fun, and intuitive approach and her ability to help clients achieve breakthroughs in all areas of their lives. She offers individual coaching, group programs, speaking engagements, corporate training, and workshops. She incorporates multiple modalities to help her clients get out of their own way and get what they want in life, relationships and in business. She is committed to helping her clients live their most fulfilled and abundant lives.