Melchizedek Method Levels I/II Training (2 weekends)
Joan Ruggiero
Online
---
Deposit Only
Saturday, February 25 -Sunday, February 26
10:30 am-6:00 pm EST
---
Final Pymt by 2/10
Saturday, February 25 -Sunday, February 26
10:30 am-6:00 pm EST
---
Full payment
Saturday, February 25 -Sunday, February 26
10:30 am-6:00 pm EST
$705.00
---
Melchizedek Method I/II - 4 day Workshop (10:30am-6pm EST - each day)
This workshop is held over two consecutive weekends. First weekend: 2/25 & 2/26 - Second weekend: 3/4 & 3/5
Initial Deposit of $150 with balance of $555 due by 2/10/2023
Materials include: Manual, Certificate & 11 pre-recorded Cd's of all Meditations in Workshop
You will need to give Circles your name as you would like it printed on your Certificate and your address to mail your materials. Please click here to email this information.
Visit: www.thereikiandmelchizedekhealingcenter.com – You can listen to a Melchizedek Method Meditation plus!
The Melchizedek Method was brought through by Alton Kamadon, a powerful channel and healer from Australia, under the direct guidance of the Egyptian Healer, Thoth. It uses both sacred geometry and healing holograms of Divine Light to activate our Merkabah Field of Light, our Ascension Lightbodies, and our own powerful healing and manifesting abilities. There are 5 levels in all to this incredible healing modality.
The Melchizedek Method uses the holographic nature of Divine Light to heal. Using healing holograms in the pattern of the Flower of Life enhances this healing. When the Flower of Life pattern is manifested by us as a holographic sphere to be used in our healing, the universe responds. The whole universe was born through this sacred sphere. It is the sacred symbol of unconditional love. Our DNA, RNA was born through this holographic pattern. The finest particle of our atomic structure has this pattern within it. When we manifest these holograms, and thought project them into activation, they clean, clear, and heal – releasing all lower energies which do not serve us anymore into the Divine Light for transmutation. These same holograms may then call in the higher healing Light to fill the space.
It is also quoted by the great Egyptian Healer – Thoth, that thoughts are the essence of human creation, so it would also seem that thoughts are your medium of travel, manifesting, and healing. One thought is as powerful as the whole universe. One thought, One mind, Unity Consciousness. One thought can manifest into an illness or disease. One thought can erase it. And that the power of your mind knows no limit. We use the power of our thought intention to not only heal ourselves, but also to power-up our Merkabah field of Light, which surrounds us, to take us into astral and interdimensional travel to meet the Divine Beings of Light for our Lightbody activation, Lightwork guidance, and to simply to be "in that Light!"
Melchizedek Method of Healing I
These are the original teachings as presented by the Ascended Master Thoth and Archangel Melchizedek to Alton Kamadon.
The Melchizedek Method is a revolutionary technique of holographic cleansing, healing and cell rejuvenation.
In this workshop you will:
Receive the Activation of Powerful Meditations with the Flower of Life and Sacred Geometry
Activate the Flower of Life Hologram of Unconditional Love that has within it all Sacred Geometry shapes
Activate the frequency of Natural time within your cells
Activate the energy from behind you (Time Space Continuum) to move through your veil and realize why we do not have eyes in the back of our head
Activate the 3 breath Merkabah of Unconditional Love
Activate the Pineal Gland through the Eye of Horus
Receive the Ankh of Ancient Egypt
Journey into the Halls of Amenti to meet the Lords of Amenti (Akasha)
Create Unity Consciousness with the Eye, Seed, and Egg of Creation
Melchizedek Method of Healing II
As with Level One, Level Two combines the ancient wisdoms of Egypt, Mayan, Hebrew, and Kabbalah
In this workshop you will:
Activate the Orbital Holographic Merkabah of Love Light Body
Activate the new Platinum Ray for your meditations
Open up the ancient seals of wisdom within the Great Pyramid and the Sphinx
Retrieve beneficial aspects and talents from past lives on Earth and other planets
Cosmic Wave Patterning is introduced with the connection of the Pineal to the Heart in order to perceive and create 5th Dimensional reality
Amplify the 33rd degree energies of your Adam Kadmon Light Body with rotational color rays
Advanced Body Computer healing techniques
Healing with Frequency Light/Color beams and silent sound vibrations
Opening your heart to full cosmic vibration of Unconditional Love
The Melchizedek Workshop is overseen by the Three Great Beings who are here for the re-education of our world: Metatron, Melchizedek & Archangel Michael.
We will be building our Ascension Merkaba Vehicle of Light for astral and dimensional travel to the Stargate Universities of Orion, Arcturus and Pleiades. We will also be connecting to the Ancient Healers of Egypt including Thoth, god of knowledge & wisdom and Sekhmet goddess of healing and medicine. During this workshop, we will also be receiving transmissions from Melchizedek, Metatron, Lord Sananda the Christ, Lemurians and Hathors plus the star systems of Pleiades, Arcturians, Christed beings of Orion, and Andromeda Galaxy.
The Melchizedek Method Level One combined with Level Two is a 4 day course presented over two consecutive weekends that teaches and practically demonstrates a revolutionary new form of physical, emotional, mental, etheric and spiritual healing and lightbody activation.
The Melchizedek Method was gifted to Earth by the great Ascended Master Thoth through Alton Kamadon. According to Thoth this technique was first practiced on Earth in the ancient Atlantean times within the temples of self-discovery and higher learning. Alton also constantly received information and worked with The Ascended Masters, the Angelic Realms, Lord Sananda and Lord Melchizedek. He also had memories of his deep connection to the ancient Mystery Schools of Lemuria, Atlantis and Egypt.
The basis of the techniques presented is the activation of the Hologram of Love Merkaba, a rotating lightfield awakening your spherical consciousness. This raises one's quotient of light vibration within the human atomic cell structure. Once activated, the merkaba assists us in accessing our naturally ascended consciousness state; the healing capabilities of a practitioner are enhanced a hundred-fold. The heart awakens and opens more to unconditional love during healing sessions and this opening continues during your normal life. The tool of the Hologram of Love is a high dimensional active conscious living Divine manifestation that accesses all levels of consciousness. It has the ability to heal and rejuvenate any form of creation as it is the living conscious holographic pattern of God Source vibration.
The Melchizedek Method establishes a constant flow of love energy from your heart to the source of God, and to the heart centre of the Earth. Linking in this way allows you to draw the spiritual energies of God source and Earth together to manifest a high frequency love healing energy that uplifts the human body and etheric bodies into a state of receptivity for healing and rejuvenation. Accessing original thoughtform and emotion is then made possible in this state, and this completes this powerful experience.
The workshop includes the instructions and practice of all phases of The Melchizedek Method and takes us from healing and teaching as individuals to creating, enacting and radiating as a group. It gives the opportunity to gather with other healers and teachers to share your divinity with each other. Each person is an intricate part of the co-creating process of light, love and healing and together becomes a never before experienced expression of oneness. Each graduate is then able to direct, teach and incorporate all phases of The Melchizedek Method into their own private healing sessions.
The Melchizedek Method is preventative as well as curative!
The Melchizedek Method demonstrates and teaches the skill of holographically removing any part of the body, outer bodies and thought programming into the higher dimensions to be cleansed and healed, and then returned into the physical completely perfect. Holographic healing and rejuvenation is a skill all human beings will practice in the future, according to Thoth, and will be instrumental in ridding this planet of illness and disease.
During the workshop, Thoth introduces the Holographic Body Computer through time, space and love. Once you have accessed this holographic body computer, the following is some of what you can expect to work with in the four day workshop:
Activating the Hologram of Love 3 Breath Merkaba lightbody
Healing, cleansing rejuvenating the seven outer bodies, nervous system, the heart, blood, immune system, chakras, muscles, bone structure, internal organs, eyes, ears, nose, skin, pineal and pituitary glands and much more
We will also learn and work with abundance consciousness, origins of thoughtforms and emotions, and techniques for healing.
The new holographic unity conscious mudra
Accessing the time-space continuum through the spine
Instant holographic chakra balance
Holographic bi-location
Encoding the five sacred key languages of Egyptian, Hebrew, Sanskrit, Tibetan & Chinese through the pineal gland
Activating the ancient Egyptian Ankh through the zero point in the body
Solar Plexus holographic manifesting technique
Anyone can learn The Melchizedek Method and successfully be able to practice it immediately!
This four day course demonstrates how to open one's heart to unconditional love, to serve, heal and enlighten oneself and one another. Each day you will strengthen your skills, and on completing this course you will receive a certificate blessed and honored during a Channeling by Lord Melchizedek through Alton Kamadon.
Thoth has had quite a few incarnations on Earth. He is also known through his work during his incarnations as Chiquetet Arlich Vomilities, an Atlantean life time, and as Hermes Trismegistus in Ancient Greece. Each time he has appeared he has had had a significant impact on the cultures of humankind on Earth.
This class will be offered online through a Zoom meeting. Please register at least an hour in advance. About an hour before class you will receive an emailed invitation with the login link and/or phone number.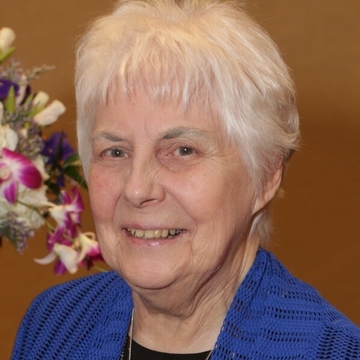 Joan Ruggiero
Joan Ruggiero M.Ed., Reiki Master has taught at Circles of Wisdom for 20 years. She teaches courses in Melchizedek Method (Levels I-V); Holy Fire Usui Reiki; Holy Fire Karuna Reiki; Lightarian Reiki (Levels I-VI); Magnified Healing (Levels I-III); 7 Sacred Rays Workshop with the Ascended Masters, Archangels and Elohim; Healing with Crystals and Pendulums; Chakra Balancing with the knowledge of the Chakra Archetypes.
Her training began in the early seventies, studying with the Masters from India, including Satchidananda, Baba Muktananda, and Ammachi, as well as studying the disciplines of Pranic Healing with Master Cho Kok Sui, Melchizedek Method with Alton Kamadon, Holy Fire Usui & Karuna Reiki with William Rand, Magnified Healing with Gisele King, and Akashic Record training with Linda Howe. She has also received the transmissions as a healer of the Tibetan Healing System from His Holiness after 3 years of study with Rinpoche Chongtul. Joan is also an ordained minister in the Melchizedek Order.
Workshops: In her Reiki Workshops, Joan shares her deep understanding of the Usui Method of Natural Healing in a supportive environment. She has also studied with Geshe Chongtul Rinpoche the ancient wisdom of Bon Tibetan Healing System. In her Magnified Healing workshops she brings forth the powerful energies of the ancient healer Kwan Yin. Joan has studied the courses of Pranic Healing with Master Cho Kok Sui and brings this knowledge to all classes that she teaches.
Joan has also studied the Melchizedek Method with Alton Kamadon and has taught all 5 levels to numerous students since 2010. She now certifies students who have studied all 5 levels to become Teachers of the Melchizedek Method in a 3-day Workshop Training. In her Melchizedek Workshops, Joan takes you through a journey of self-discovery and self-empowerment with the release of old belief systems and programs that limit you. Sacred Geometry, with the Hologram of Love in the pattern of the Flower of Life, is the basis for the Melchizedek teachings.
As a long time student of Eastern Philosophy and Meditation, with over 25 years of experience as a public school teacher, her unique ability to bridge East and West is reflected in her work, and inspired by the belief that we all have the ability to awaken to our own healing power.
Group presentations and workshops are available. For further information about using these beneficial healing disciplines for renewed energy, health, and stress reduction, contact Joan at jruggiero333@gmail.com or access her website for free talks and meditations she has offered in the past.