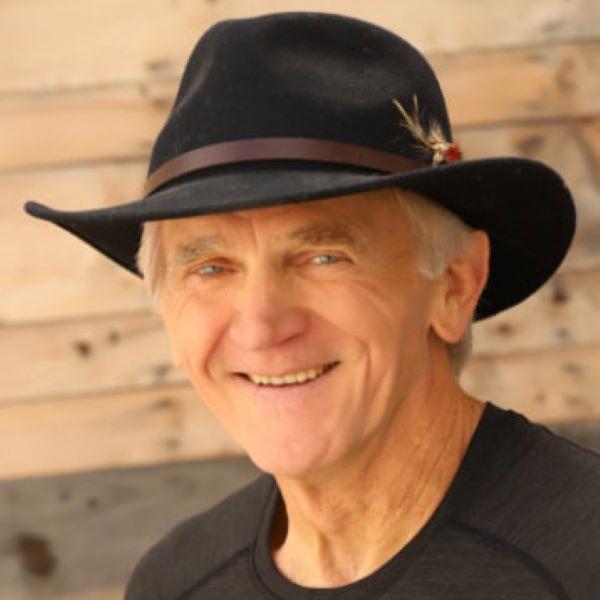 Messages from the Nature Spirits
Steven Farmer, PhD
In-Person
AvailableSeats: 60
Saturday, October 22
11:00 am-4:00 pm EST
---
Join us for this powerful workshop where you'll learn how to communicate with spirits of Nature to receive guidance and healing. Come with an open mind and an open heart and through experiential processes you'll rediscover the innocence and wonder that it takes to listen and really hear with all your senses what Spirit is saying to you. We'll also use Dr. Farmer's just released Messages from the Spirits of Nature as well as methods for getting clear and direct messages from the natural world. We'll be outside for part of the class so dress accordingly.
The natural world is a place of beauty and continual dynamic interaction, one in which all things are interrelated in a delicate and ever-changing balance of forces. We can come to know the world around us in a different way by forming conscious and harmonious relationships with the Spirits of Nature. These are the Spirit Beings that exist in all of Nature no matter what name is given to them or what etheric form they take. Participating in this workshop will open you to the greater majesty, beauty, and enchantment in the world such that you will never look at the natural world in the same way
Bring a drum or a rattle of any kind, and a bandanna or scarf. Get ready for a memorable experience!
This event is being held IN PERSON at Circles of Wisdom, Methuen, MA.
All participants will be required to sign a
Liability Waiver Release Form
if we don't already have one on file from a previous event. Please note you DO NOT need to print this form as we will have a copy for you to sign when you arrive.
Steven Farmer, PhD
Dr. Steven D. Farmer is a world-renowned author, teacher, and Soul Healer. He is the author of the best-selling Earth Magic, Animal Spirit Guides, Sacred Ceremony, Power Animal Oracle Cards, Messages from Your Animal Spirit Guides Oracle Cards, Power Animals, Messages from Your Animal Spirit Guides guided meditation CD, the recently released Earth Magic Oracle Cards and the soon to be released Children's Spirit Animal Cards. He's also host of his own radio show, Earth Magic on Contact Talk Radio.
Dr. Farmer is a shamanic practitioner, hypnotherapist, ordained minister, former college professor, and former psychotherapist. He conducts workshops on a variety of topics related to Earth Magic, shamanism, and earth-centered spirituality, and offers private consultations for shamanic healing and power animal readings, both by phone and in person.
Having studied and explored shamanism, spiritual transformation, trauma recovery, and men's issues extensively, Dr. Farmer brings a wealth of skills and experience to his writing, teaching, and spiritual healing. Particularly in his healing work, he offers clients a unique and powerful synthesis of his many years of experience as a psychotherapist, hypnotherapist, and shamanic practitioner to afford quick and effective results.
In addition to being a licensed psychotherapist (retired), he is also an ordained minister in the Circle of Sacred Earth Church and has conducted a number of ceremonies in his role as minister and shamanic practitioner. Dr. Farmer's education includes a B.A. in psychology from the University of California, an M.A. in Counseling Psychology from Chapman University, and a Ph.D. from Madison University. He is passionate about his work, and enjoys hobbies such as singing and songwriting, camping, hiking, kayaking, and skiing. He makes his home in Laguna Beach, California with his wife, Jesseca and her two children Serena and Arianna.