Monthly Tarot Studies
Ann Hentz
Online
Saturday, December 9
1:00 pm-3:00 pm EST
$35.00
Saturday, January 13, 2024
1:00 pm-3:00 pm EST
$35.00
Saturday, February 10, 2024
1:00 pm-3:00 pm EST
$35.00
Saturday, March 9, 2024
1:00 pm-3:00 pm EST
$35.00
---
Please note that there is a 6 person minimum for this class to run effectively.
This monthly group will focus on:
practice readings
card comparisons
single card study
tarot exercises
new tarot spreads
reading without a spread
using unfamiliar decks
phrasing the question
and more
Join with other tarot enthusiasts for two hours of practice readings and tarot tips. Gain confidence in a supportive setting. In addition to tarot exercises, you'll exchange readings with classmates under the guidance of the instructor. Bring your own decks and a sense of fun!
* New Feature *
Ann will choose one lucky student during class will get a reading with Ann. This will help the class to work on technique and to sharpen your skills!
This class will be offered online through a Zoom meeting. Please register at least an hour in advance. About an hour before class you will receive an emailed invitation with the login link and/or phone number.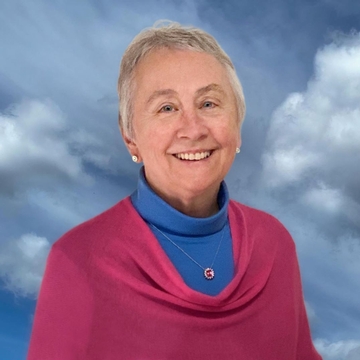 Ann Hentz
Ann Hentz is a solitary eclectic witch, tarot consultant/teacher, pranic healer, sound therapist, Usui-Tibetan-enhanced reiki master, and holistic counselor certified by the American Society of Alternative Therapists.
Ann is John Holland's co-host on his monthly Psychic Tarot Hour on Hay House Radio and was the master tarot instructor on his Psychic Tarot instructional teleseminars. Ann was also John's tarot consultant when he created his popular Psychic Tarot Oracle Deck and continues to be his tarot consultant. Ann is a respected reader with an international clientele.
She has been a member of the American Tarot Association for many years.
Ann has studied with Laurie Cabot (well-known elder witch of Salem, MA), Christopher Penczak (noted author and metaphysical teacher/healer), James Wanless (creator of the Voyager Tarot), Master Stephen Co (trained by Grandmaster Choa Kok Sui, developer of modern pranic healing), Dr. Martin Hart (founder of the American Society of Alternative Therapists), Mary Ann Robbat (founder of The Robbat Center for the Advancement Of Energy Healing and trained by shaman/author Alberto Villoldo), and other teachers/healers who were placed in her path by Spirit.
Ann's thoughtful and grounded approach to her metaphysical work is based on her previous experience as corporate educator and technical writer.
Ann can be reached at (978) 688-5174 or ann@annhentz.com.
For additional information on her tarot readings, tarot classes, and healing sessions, visit her web site:
www.AnnHentz.com.