Mystic Medley: Channeling, Mediumship & Psychic Sensing
Julie Ann Gadziala
Canceled
This event has already occurred.
Please be sure you are on our mailing list to be notified of more events like this!
---
Embark on a transformative journey to empower your psychic abilities and unlock your spiritual potential. In these classes, you will be immersed in an atmosphere of love, light, and laughter, filled with awe-inspiring spiritual moments as well. Whether you're a beginner, awakening to your innate gifts, seeking to expand your existing practices within a supportive tribe, or feeling stuck in your current spiritual path, this group is precisely where you're meant to be. Here, you will find a nurturing and secure space that encourages the blooming of your unique abilities.
Each class session offers a dynamic format tailored to the assembled group, creating a diverse and enriching experience. Expect a blend of meditation, chanting, and engaging practice exercises conducted both as a collective and in partnered breakout sessions. Together, we will tap into the profound wisdom of channeling, explore the realms of mediumship, and sharpen our psychic sensing abilities. Mystic illumination is within reach, just a class away. Join the Mystic Medley and embrace the incredible possibilities that await on your spiritual path. Step into this transformative space and let your gifts flourish.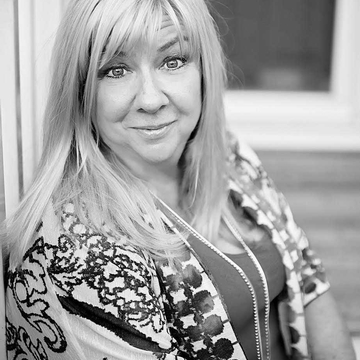 Julie Ann Gadziala
Julie Ann is a gifted and inspirational spiritual practitioner, teacher, mentor, and coach. Her unique blend of humor, comfort, and joy, along with her exceptional skills, have made her a beloved figure in the spiritual community, and an invaluable resource for anyone seeking to unlock their full potential and achieve their spiritual goals. As a Psychic, Medium, Channeler, Healer, and Business/Employment Intuitive, she brings a comprehensive approach in her private sessions. Her clients consistently report feeling a deep sense of transformation, growth and often healing after attending her private sessions.
Her classes, workshops and mentorship programs on Intuition, Psychic, Channeling, and Mediumship Development are highly sought after and attract individuals from around the world. Julie Ann is also a renowned Coach and Mentor for Spiritual Entrepreneurs. With a proven track record of launching and growing 5 successful businesses herself in both the traditional business world and the metaphysical world, she brings a wealth of knowledge and experience to share with others. Julie Ann has a natural talent for motivating and emboldening individuals to embark on their spiritual path. Julie Ann's ability to inspire and empower those she works with is a true gift, and her dedication to helping others embrace their spiritual journey is unwavering. To learn more about her visit JulieAnnGadziala.com