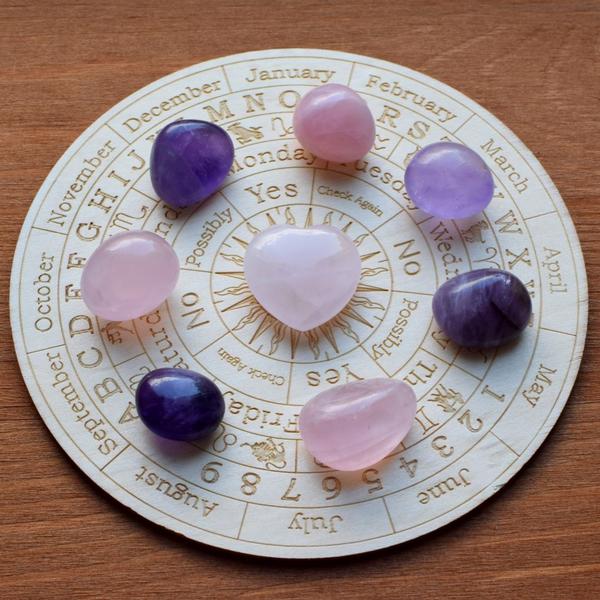 Planetary & Zodiacal Crystal Arrays Class
Kathleen Jackson
In-Person
AvailableSeats: 60
Saturday, April 15-Sunday, April 16
10:00 am-5:00 pm EST
---
Please note that this class will be 10 to 5 pm on both Saturday & Sunday, 4/15 and 4/16
Pre-requisite: Must show a valid certification from Love is in the Earth, Laying-on-of-Stones, Level I & II (4 day course) and 6 months experience
Melody created this two day class utilizing the planetary and zodiacal arrays in her workbook, "Love is in the Earth, Laying-on-of-Stones Updated" to further the study of one's self-actualization. In discovering and experiencing one's sun sign, planetary sign, moon sign and ascendant using crystals and minerals, practitioners learn more about themselves and their potential. They can use these techniques in their professional practice with family, friends and clients.
This is an advanced class. All students must bring their workbooks along with their Faden Quartz crystal and Laser Quartz. Students will receive additional crystal points and minerals to complete these arrays in class. Upon completion of all the exercises students will receive a Melody Certification/Diploma.
This event is being held IN PERSON at Circles of Wisdom, Methuen, MA.
All participants will be required to sign a
Liability Waiver Release Form
if we don't already have one on file from a previous event. Please note you DO NOT need to print this form as we will have a copy for you to sign when you arrive.
Kathleen Jackson
Kathleen Jackson is a Master of Crystology and is a certified and accredited Instructor of Melody's Love is in the Earth© Laying-on-of-Hands with Laying-on-of-Stones Level I and II workshops. She has also studied crystal healing with Laurelle Shanti Gaia, of Sedona, AZ, earning additional certifications.
Kathleen is a certified Usui Reiki, Karuna© Reiki, and Shambhalla Reiki Master Teacher. She is also an Advanced Integrated Energy Practitioner. With her love of aromatherapy, she also is certified as a Level I Medicinal Aromatherapist through the Wisdom of the Earth Company in Cornville, AZ.