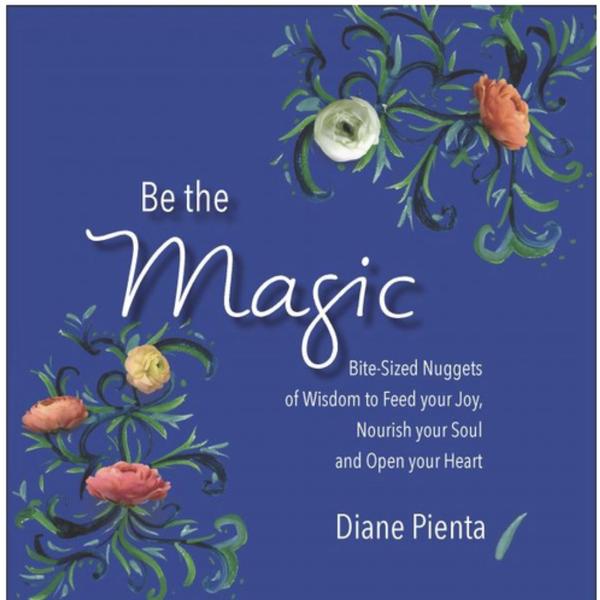 Playing with Words to Connect to Spirit
Diane Pienta
In-Person
AvailableSeats: 40
Wednesday, January 3
6:30 pm-8:30 pm EST
---
Join us for this reflective and uplifting session to access wisdom from your guides through the power of language and writing. Through sound, meditation, and writing we'll learn how to access our intuition to call in "high-energy" words and guidance in a supportive and fun environment. Words are energy and often there is a specific word that is trying to get your attention – to offer a teaching. Learn how to work with this kind of guidance and develop a relationship with it, to help when you need it most!

Winter is a powerful time to deepen our self-awareness and intuition is often enhanced in this quiet, peaceful season. Writing with meditation and specific prompts in community is a wonderful way to expand it even further, as you receive support to plant the seeds you hope to harvest in the coming months. Diane will weave practices from her recent book, Be the Magic, in the workshop, so that you too, can be and live your own magic.

Please bring your favorite pen, journal and curiosity. No previous writing or other experience needed. All are welcome!
This event is being held IN PERSON at Circles of Wisdom, Methuen, MA.
All participants will be required to sign a
Liability Waiver Release Form
if we don't already have one on file from a previous event. Please note you DO NOT need to print this form as we will have a copy for you to sign when you arrive.
Diane Pienta
Diane is a writer, artist, creativity mentor and forest therapy guide who loves to help others see and share their own unique Magic and Light through spiritual tools of all types.
She intuitively weaves Nature, Art, Sound, Movement and Writing in her work and believes accessing one's gifts and sharing them with the world is a pathway to peace, purpose and healing.
Having worked in the business world for two decades, a cancer diagnosis, chronic infections and subsequent adrenal burnout redirected her to a spiritual and alternative path of healing. She credits the power of Nature, Creativity, Energy Medicine, Sound and Spirituality with her health and loves to share so that others can live a vibrant, joyful life.
She's spent the last 20 years experiencing, studying and sharing numerous healing modalities…a Level 4 Spring Forest Qigong practitioner and practice leader, certified in Level 2 herbalism through the Boston School of Herbal Studies, studying with beloved clairvoyant teacher and counselor Ellen Tadd and numerous years with Martin Prechtel at his NM school Bolad's Kitchen. She is currently an ongoing sound healing student of Jeralyn Glass, a yogi and JourneyDance apprentice. As a writer, she uses words to heal and offer peace. She loves and honors the land deeply and is devoted to help others reclaim their connection to this magical world. She gives great thanks to all of her teachers, seen and unseen.