Shamanic Immersion 3-Week Class
Leontine Hartzell
Online
This event has already occurred.
Please be sure you are on our mailing list to be notified of more events like this!
---
Offered online through Zoom on three consecutive Thursday evenings November 3, 10, and 17, 7:00-9:00 pm. Classes will have recordings available if you cannot attend live.
This class may be taken individually or as part of the Shamanic Light Healer Apprenticeship Program that runs from October 2022 through May 2023. A discount is available when registering for all the November through April classes. Click here for more about the full program. All classes are offered through Zoom, with weekend programs also having the option to attend in person at Circles of Wisdom.
Prerequisites: Students must have at least a basic knowledge and some experience with shamanic journeying. You need to have a relationship with a power animal and a spirit guide and be able to travel to the upper and lower worlds of non-ordinary reality. You can fulfill this prerequisite by taking Walking the Shaman's Path of Wisdom online in October 2022, taking the recording of this class when it is available after October 20, or an Introduction to Shamanic Journeying class with another qualified teacher or with Sandra Ingerman on The Shift Network. Sandra Ingerman's book: Shamanic Journeying, A Beginner's Guide, is highly recommended reading. Leontine's YouTube video: Shamanic Drumming for Journeying -15 minutes, can be listened to while practicing journeying to your helping spirits.
Deepen your partnership with helping spirits to bring wisdom and healing into the world
Immerse yourself in learning to work intensively with compassionate helping spirits! Learn ancient and contemporary methods of working in close partnership with helping spirits for your own evolution and for bringing healing, wisdom, and guidance for others.
Learn how to restore power to yourself and others through power animal retrieval and power place connection. Enter into a shamanic spiritual initiation that will connect you with the pure divinity of reality.
Learn how to transform your energy to be a clear channel for divine wisdom and healing and how to merge with and vocalize teachings from wisdom keepers in the spirit world.
Experience doing energetic healing work in collaboration with Ascended Master spiritual healing spirits. Experience directing and receiving the transformational power of healing formulas, sound, power songs, and movement.
You will come away from this workshop with a variety of healing modalities that you can incorporate into your personal life and into healing work with others. You will also learn methods to empower places on the earth and help align the earth's energies.
Suggested Reading
This class will be offered online through a Zoom meeting. Please register at least an hour in advance. About an hour before class you will receive an emailed invitation with the login link and/or phone number.
---
Shamanic Program Application Form
Please complete the form below to enroll in this program. Your information is sent to Leontine directly.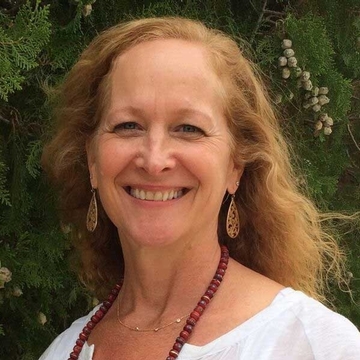 Leontine Hartzell
Leontine has over 40 years' experience teaching spiritual practices and meditation and has been teaching Shamanic training for the past 24 years to students from all over the world. She is continuously adapting and expanding the content to keep it relevant for our changing times! New practices taught by her compassionate spirits guides and Ascended Masters are added each year to accelerate the learning and spiritual abilities of the students in the program and to continue to adapt to changing circumstances and energies on planet earth.
Leontine Hartzell is a shamanic visionary, teacher, and sound and energy healer. She is also a Soul Retrieval specialist, an award-winning recording artist, psychic channel, Usui and Karuna Reiki Master, Melchizedeck Method teacher, herbalist, Hypnotherapist, Qigong teacher, and ordained Interfaith Minister.
Her training includes studying with some of the preeminent shamans of Ecuador, Peru, Mongolia, First Nations, and North America, and many other indigenous cultures. Her formal training with Sandra Ingerman and with the Foundation of Shamanic Studies after studying counseling psychology and comparative religions formed the basis of her full-time energy healing and teaching practice over the past 3 decades. She has been a student of Tibetan Buddhism, Taoism, Sufism, bhakti traditions, and world mystical traditions since she was a teenager.
Leontine's mission is to elevate people's consciousness and to help awaken their divine inner light so that they can live the full lives of joy and compassion that is their soul's true calling. Healing karmic wounds, restoring soul wholeness, discovering one's soul purpose, and restoring relationships with the natural world, the ancestors, and divine love are the goals of her work with individuals, groups, and corporate clients worldwide.
She trains healers and teachers to sustain alignment with Divine Light and Wisdom to bring healing energies, teachings and community ceremonies to improve the lives of all beings.
Her award winning channeled music can be found at OmajaMusic.com and on Spotify, Amazon and other streaming services.
Her healing and teaching practice is based in Gloucester, MA and she also works with clients via Zoom, Skype and phone world-wide. Her workshops and ceremonies are held in New England and internationally.
Please see www.eyeofeagle.org for more information.