Shamanic Light Healer Apprenticeship Program 2022-2023
Leontine Hartzell
In-Person or Online
This event has already occurred.
Please be sure you are on our mailing list to be notified of more events like this!
---
This program has begun for the 2022-2023 season, but you can still join and watch the first segments through Zoom replays. Email us if you are interested in information on registering.
8-Month Intensive Program running October 2022-May 2023. The program ends in May 2023 with Soul Retrieval Training which is a 4-evening Zoom class and one Intensive weekend course Saturday & Sunday, May 6 & 7 (there is an additional fee for the Soul Retrieval program).
Prerequisites: Students must have at least a basic knowledge and some experience with shamanic journeying. You need to have a relationship with a power animal and a spirit guide and be able to travel to the upper and lower worlds of non-ordinary reality. You can fulfill this prerequisite by taking Walking the Shaman's Path of Wisdom online in October 2022. If you missed it live, email us and we can register you to get the Zoom replay links. Or you may take an Introduction to Shamanic Journeying class with another qualified teacher or with Sandra Ingerman on The Shift Network. Sandra Ingerman's book: Shamanic Journeying, A Beginner's Guide, is highly recommended reading. Leontine's YouTube video: Shamanic Drumming for Journeying -15 minutes, can be listened to while practicing journeying to your helping spirits.
If you are traveling to Methuen, MA for the in-person weekends, please email Circles of Wisdom if you'd like the discounted rate code for a nearby Hampton Inn.
Learn to have direct communication with spirit guides, bring healing energy and compassionate wisdom into your life and help others, and learn to work with helping spirits to heal the earth! This is a powerful life-changing training that opens your consciousness and expands your awareness into connection with the light and beauty of all of life! Work directly with Leontine Hartzell, a highly experienced shamanic teacher and practitioner (32 years of experience) in small classes with individual guidance for your spiritual journey.
Enroll in the full program or take one or more individual classes (some have prerequisites).
This program trains people to have deep and clear connections with compassionate helping spirits and to be able to do healing work for themselves, others, and the planet.
The full Shamanic Light Healer Apprenticeship program consists of 11 classes.
Thursday Night Classes
Six of the classes are taught in three consecutive week modules: Thursday nights on Zoom from 7:00-9:00 pm. All Thursday night classes will have recordings available if you cannot attend live.
Weekend Hybrid Classes
In addition, there are three separate weekend hybrid classes (which can be attended in person at Circles of Wisdom or remotely by Zoom) in January, March, and May 2023. You can choose to take either the Saturday class or the Sunday class or both Saturday and Sunday classes either in person or by Zoom. The weekend hybrid classes must be attended live (in person or on Zoom). Recordings will not be available for those classes since the material is advanced shamanic work and must be learned under the guidance of an experienced teacher.
Prerequisites
All classes, with the exception of Walking the Shaman's Path, require at least a basic knowledge of shamanic journeying before enrolling. After October 20,, a recording of Walking the Shaman's Path will be available and you can learn to do shamanic journeying by watching it and doing the practices.
Class Schedule
First Weekend Intensive
Healing with Spiritual Light - Saturday, January 21, 2023, 10:00 am-1:00 pm, 2:00-5:00 pm in person or on Zoom.
Shamanic Deathwalking - Sunday, January 22, 2023, 10:00 am-1:00 pm, 2:00-5:00 pm, in person or on Zoom. (Healing with Spiritual Light is a prerequisite or permission of the instructor).
Second Weekend Intensive
Shamanic Extraction and Alignment - Saturday, March 4, 2023, 10:00 am-1:00 pm, 2:00-5:00 pm in person or on Zoom. (Healing with Spiritual Light and Deathwalking are prerequisites or permission of the instructor).
Shamanic Depossession Training - Sunday, March 5, 2023, 10:00 am-1:00 pm, 2:00-5:00 pm in person or on Zoom. (Healing with Spiritual Light, Deathwalking, and Shamanic Extraction are prerequisites, or permission of the instructor).
Working with Spirits of Nature - Thursday, March 9, 16, & 23, 2023, 7:00-9:00 pm on Zoom.
Healing with the Elements - Thursday, April 6, 13, & 20, 2023, 7:00-9:00 pm on Zoom.
Soul Retrieval Intensive Six-Part Training - Four evening Zoom classes, Thursday, May 4, 9, 11, & 18 from 7:00-9:00 pm, and one intensive weekend, Saturday, May 6 and Sunday, May 7, 10:00 am-5:00 pm with an hour lunch break and other short breaks. This is a hybrid class--either attend live at Circles of Wisdom or by Zoom. This course has a separate fee from the rest of the program.
Prerequisites for Soul Retrieval Training
Healing with Spiritual Light, Deathwalking, Extraction, and Deposession or permission of instructor. Strong shamanic journeying skills are also required. This unique, comprehensive, and powerful life-changing program is being offered by Leontine Hartzell for the 25th year! This intensive deep immersion experience in shamanic practices and shamanic energy healing methods trains people to learn how to be shamanic spiritual light healers and community shamanic practitioners. A crucial part of this process is the transformational self-healing journey students travel as they learn to work deeply and consistently with helping spirits, ancestors, nature spirits, and other beneficent spirits. The intention is that students learn to see with the heart and walk the path of light in partnership with helping spirits and with sacred intent in all aspects of one's life.
Tuition
Each class is $215 if taken individually. Walking the Shaman's Path of Wisdom is a separate fee of $200. If taking all 9 classes in the full program, there is a discounted fee of $195/each (total of $1,755). Soul Retrieval has a separate fee of $545.
What You Will Learn
Whether you will work on individuals doing healing work, conduct ceremonies and rituals, work privately with the spirits of the earth, or focus on enriching your own spiritual practices, this program will give you a wide basis of knowledge and practice to work with helping spirits of many kinds for healing, balance and harmony for yourself, others and the world.
You will be guided through this process with the help of Leontine Hartzell, who has over 25 years of experience in shamanic practices, over 40 years of experience in meditation practices (she started young!), and brings to her teaching continuous channeled wisdom from her spirit guides and Ascended Masters.
Do you feel called to connect with helping spirits and help others?
In these unprecedented accelerating changing times on planet earth, more and more people are awakening to their true spiritual natures and their soul's calling to be more connected to spiritual truths and energies. By committing to expanding your spiritual practice and knowledge you can take responsibility for your true place in your earth family and community to reveal and utilize your true soul's gifts in this lifetime.
Are you ready to answer the call?
Leontine is excited to offer this intensive full program again. She has students and clients all over the world and is passionate about helping people realize their true calling as spiritual healers and visionaries. More and more people are answering the calling to move out of ego, to become pure channels for divine light, wisdom, and healing, or as the ancestral shamans describe it: to become a hollow bone for spirit to work with.
What is the modern shamanic path?
This is a deeply spiritual path where we live in right harmonious relationship with respect and gratitude for all of life. Learning to transcend our egoic states and align with the divine both within and all around us, is a path of transformation and awakening to divine love and harmony in all aspects of our life. It is a path of working with the seen and unseen dimensions of reality, of working in close relationships with compassionate helping spirits to bring healing, wisdom, guidance, vision, and balance for ourselves, others, our communities, and our world. We learn to work with benevolent ancestral spirits, as well as the descendants of the future, Ascended Masters, angelic beings, nature spirits, and other helping spirits to guide and instruct us on the path of light.
What is Shamanism?
Shamanism is not a religion but a spiritual practice thousands of years old and is found in virtually every indigenous culture around the world. It is a spiritual practice where all of life is viewed and experienced as having spirit. By learning to open one's heart, one is able to communicate and learn from the helping spirits, who are part of divine awakened consciousness, in order to awaken to one's own true divine self and live in harmony with oneself, nature, with others and access healing and wisdom.
Leontine teaches a shamanic course that is focused on divine light and living shamanic practices. Leontine teaches using techniques and methods of core shamanism (cross-cultural practices), energy medicine, meditation, and other wisdom teachings Leontine has learned from indigenous shamans and has channeled from her helping spirits. Students also learn about healing methods that have been used for centuries and have been adapted to our current times. The modern shamanic light healer is thus able to work with pure divine light, wisdom, and healing energies and bring these gifts to their own lives, to others, and to apply to help heal our communities and planet earth.
Joining together online on Zoom, we will create strong circles of light for the creation of love, light, and balance to elevate our vibrations in alignment with pure divine light and love consciousness. Classes are conducted in a virtual and in-person circle and ceremonial style and will include teachings, a shamanic journey to unseen realms of spirit, guided visualizations, class discussion, partner work, ceremony, ritual, and regular Q and A time. Practices will be conducted with shamanic drumming, rattling, singing and toning, crystal, and Tibetan bowls.
Leontine has over 40 years of teaching experience teaching spiritual practices and meditation and has taught this training for the past 25 years to students from all over the world. She is continuously adapting and expanding the content to keep it relevant for our changing times! New practices taught by her compassionate spirit guides and Ascended Masters are added each year to accelerate the learning and spiritual abilities of the students in the program and to continue to adapt to changing circumstances and energies on planet earth.
This program is no longer being offered exclusively as a closed one and two-year program in order to make the teachings accessible to more people on the spiritual healing path. When this program was first offered, it was the first of its kind in the Boston area, and students had little or no prior experience in shamanic or spiritual training. Times have changed in the past 25 years!
Many of these evening and day workshops can be taken individually so students can enhance any prior experience, or students can take the whole series and become deeply immersed in the shamanic spiritual path. The more advanced classes of Deathwalking, Extraction, Deposession, and Soul Retrieval have prerequisites, which you can read more about in the class descriptions.
These classes use cross-cultural shamanic methods of shamanic spirit journeying to a drumbeat or rattle as the primary methods of accessing the spirit realms and connecting with helping spirits. We do not use drugs in any of our work.
Ritual, ceremony, light body activation, guided visualizations, shamanic sound healing empowerments, singing, dancing, deep immersion in shamanic practices, performing and receiving healings with classmates under supervision, partner and small group work, class discussion, and learning healing methods to use on others, yourself and the earth are all included in the classes in this program.
Certificates of Completion will be given to students who successfully complete each workshop or the entire Shamanic Light Healer Apprenticeship Program
More Details
Please bring a notebook and pen to class, a scarf or eye covering to cover your eyes while journeying, a drum or rattle, only if you have one (there is no need to purchase one!),or something that you can shake to make a rattling sound, a clear quartz crystal to be used for healing with a point on only one end. When on Zoom, please be in a quiet room where you will not be disturbed for optimal focus and learning! It is highly suggested that, if possible, you set up your space at home where you will be attending class on Zoom with a sacred altar with sacred objects of meaning to you as well as items representing the elements--perhaps with a candle, even if it is not lit. You will receive an email Zoom invitation for each class as well as an email with class notes that you should print out to have for reference, the day before the class. If you have any questions about the program, please email Leontine Hartzell at info@eyeofeagle.org.
Course Materials
Notes will be provided for each class. You will also be given suggested exercises, journeys, and practices to do between classes to deepen your spiritual practices. When you register for the entire program, you will also receive 6 bonuses created by Leontine to enhance your personal spiritual practice throughout the program and to be used after the program is completed to support your ongoing spiritual evolution:
Guided video meditation for Awakening the Light Body
Guided chakra empowerment and alignment meditation video
Video of connecting to the spirits of the directions and the light grid to create sacred space
15-minute shamanic drumming video to use for journeying to the spirit world
10-minute rattling video to be used for journeying
Sound Healing Empowerment Song – a channeled healing song in spirit language to align your energies and prepare you to communicate with helping spirits. Leontine is an award-winning Sound Healer and recording artist and has channeled this healing song from her helping spirits specifically for the group taking this program in 2022-2023.
Students who enroll in the entire Apprenticeship Program will also be invited to a private Facebook group where they will be able to communicate with other students in the program and ask Leontine questions to deepen their practice.
Graduates of the full Apprenticeship Program will also be invited to join the Circle of Light upon graduation, a collective of advanced shamanic practitioners that meet periodically (both online and in person in Massachusetts when there is not a pandemic) to create ceremony and do healing as well as build community and share experiences.
Live Class Participation
Since shamanic training is based on experiential learning, live class participation is strongly encouraged for this program. But because we realize that is not always possible, recordings will be made available for those registered for an evening class who cannot attend live. For the more advanced weekend classes, live participation is required. This is a vital live shamanic circle of engaged learning and spiritual connection. The spiritual circle we form, even though we will not be meeting physically in person for many of the classes, is vital for the learning process and the support of the spirits for our training. In this way, the learning and transformational experiences that happen in this kind of intensive training can be supported by the circle of students and teacher and the helping spirits.
Recommended Reading
Recommended for the entire training–Sandra Ingerman's book: Shamanic Journeying: A Beginner's Guide
Shamanic Immersion: November 3, 10, 17, 2022
Healing with the Ancestors: December 1, 8, 15, 2022
Dreamwork, Divination & Manifesting Destiny: January 5, 12, 19, 2023
Healing with Spiritual Light: Saturday: January 21, 2023
Shamanic Deathwalking: The Art of Helping the Dead and Dying: Sunday, January 22, 2023
Shamanic Extraction and Alignment: Saturday, March 4, 2023
Shamanic Depossession: Sunday, March 5, 2023
Compassionate Depossession by Peter Salomone
Working with Spirits of Nature: March 9, 16, 23, 2023
Healing with the Elements: April 6, 13, 20, 2023
Soul Retrieval Intensive Training: May 2023
---
Shamanic Program Application Form
Please complete the form below to enroll in this program. Your information is sent to Leontine directly.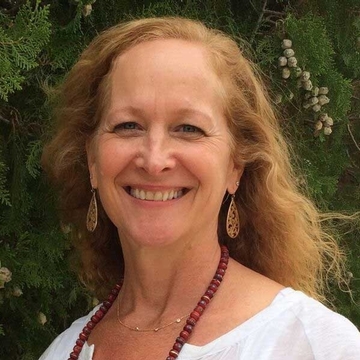 Leontine Hartzell
Leontine has over 40 years' experience teaching spiritual practices and meditation and has been teaching Shamanic training for the past 24 years to students from all over the world. She is continuously adapting and expanding the content to keep it relevant for our changing times! New practices taught by her compassionate spirits guides and Ascended Masters are added each year to accelerate the learning and spiritual abilities of the students in the program and to continue to adapt to changing circumstances and energies on planet earth.
Leontine Hartzell is a shamanic visionary, teacher, and sound and energy healer. She is also a Soul Retrieval specialist, an award-winning recording artist, psychic channel, Usui and Karuna Reiki Master, Melchizedeck Method teacher, herbalist, Hypnotherapist, Qigong teacher, and ordained Interfaith Minister.
Her training includes studying with some of the preeminent shamans of Ecuador, Peru, Mongolia, First Nations, and North America, and many other indigenous cultures. Her formal training with Sandra Ingerman and with the Foundation of Shamanic Studies after studying counseling psychology and comparative religions formed the basis of her full-time energy healing and teaching practice over the past 3 decades. She has been a student of Tibetan Buddhism, Taoism, Sufism, bhakti traditions, and world mystical traditions since she was a teenager.
Leontine's mission is to elevate people's consciousness and to help awaken their divine inner light so that they can live the full lives of joy and compassion that is their soul's true calling. Healing karmic wounds, restoring soul wholeness, discovering one's soul purpose, and restoring relationships with the natural world, the ancestors, and divine love are the goals of her work with individuals, groups, and corporate clients worldwide.
She trains healers and teachers to sustain alignment with Divine Light and Wisdom to bring healing energies, teachings and community ceremonies to improve the lives of all beings.
Her award winning channeled music can be found at OmajaMusic.com and on Spotify, Amazon and other streaming services.
Her healing and teaching practice is based in Gloucester, MA and she also works with clients via Zoom, Skype and phone world-wide. Her workshops and ceremonies are held in New England and internationally.
Please see www.eyeofeagle.org for more information.